A Promising Approach to VA Early-Childhood Development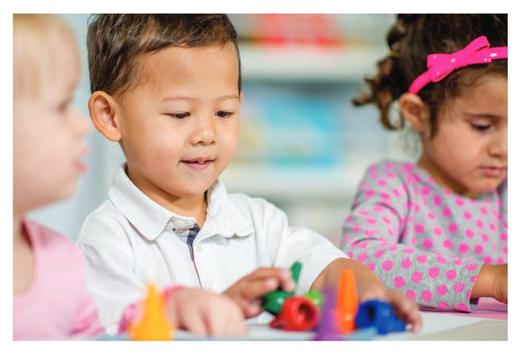 Virginia is moving toward a smarter, more integrated approach to early-childhood development, say advocates for early learning. (National Institute For Early Education)
May 27, 2016
RICHMOND, Va. - Virginia is taking a smart approach to early childhood development efforts, according to advocates of early learning.

The state has been criticized for not making public preschool accessible to more children, but Emily Griffey, senior policy analyst for early care and education at Voices for Virginia's Children, advocates addressing the whole child. If you just focus on public preschool -- Head Start and the Virginia Preschool Initiative -- it's almost too late, she said.

Griffey said she is somewhat optimistic that the state is starting to integrate early-childhood efforts that had been fragmented. That fits better with what is known about how early brain development happens, she said.

"Preschool versus home visiting, versus a pediatric clinic," she said. "For young kids, learning happens wherever they are, and we want wherever they are to be high-quality, developmentally appropriate."

Griffey said there's been a funding boost for home visiting as well as improvements to public child care and preschool programs. Additionally, she said, the new Children's Cabinet and School Readiness Council are taking a similar "whole child" approach and are made to outlast any one administration.

Early-childhood development involves issues as separate as nutrition and dental care and even parents' mental health, Griffey said, adding that there are signs that lawmakers from both parties recognize the importance of investing in young children.

"What was so great this year is that we had examples of champions from both sides of the aisle," she said. "Gov. (Terry) McAuliffe put things into the budget, and the House Republicans adopted early childhood as part of their education agenda."

Griffey stressed that adverse experiences and childhood trauma can hurt a child for life, making a supportive early-learning environment even more critical.

"Those experiences can shape their brain development early on," she said, "and can really lead to a lifetime of other issues - discipline issues, repeating grades, medical issues."

However, she also stressed the good news: Early intervention can help these children thrive.

More information is online at vakids.org.
Dan Heyman, Public News Service - VA