Survey: Majority of Oregonians Support Owyhee Protections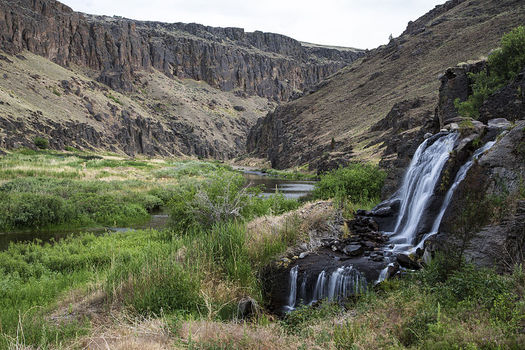 More than 60 percent of Oregonians support permanent protections for the Owyhee Canyonlands, according to a new survey. (Bureau of Land Management)
May 27, 2016
PORTLAND, Ore. - More than 60 percent of Oregonians support permanent protections for the Owyhee Canyonlands, according to a new survey.

Pollsters from Anzalone Liszt Grove Research also found that support increases when participants hear details on what protections would mean for the canyonlands. Zac McCrary, a partner at the polling firm, said researchers recognized the average participant in this survey may not know all the ins and outs of policy.

"What we wanted to replicate in that scenario," he said, "was just be very specific with what protections mean, what protections would allow, what protections would not allow, and just helping respondents really connect the dots and react in a more informed way."

In the second round of surveying, researchers told participants that permanent protections for the Owyhee would prevent new development on the land, including mining projects. They also were told cattle grazing and recreation could continue on the land.

McCrary said the study focused on the Second Congressional District of Oregon, which includes the southeastern corner of the state where the Owyhees are located.

"Even in the Second District, which is more conservative than the state as a whole," he said, "we find 60 percent plus of the electorate in favor of these protections."

When participants in the Second District heard specifics, two-thirds supported permanent protections, according to the survey.

Doug Moore, executive director of the Oregon League of Conservation Voters, said these results emphasize what the Owyhee Canyonlands mean to Oregonians.

"When we see polling results like this -- 70 percent statewide -- that's significant," he said. "It's pretty difficult to get seven out of 10 people to agree on the color of the sky, let alone protecting such a beautiful place."

The survey is online at olcv.org.
Eric Tegethoff, Public News Service - OR