MA Could Do More to Help Special-Needs Students Graduate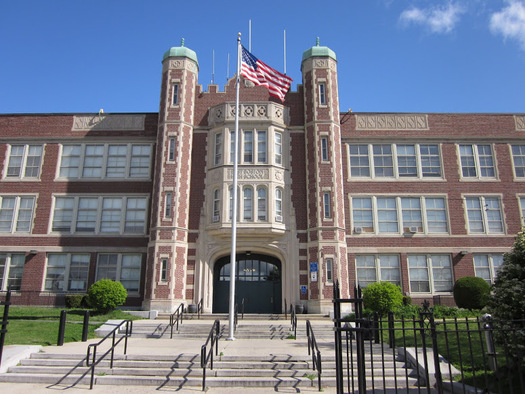 Massachusetts' high school graduation rate is just over 86 percent, but only 69 percent for students with disabilities. (Boston Public Schools)
May 31, 2016
BOSTON - It's graduation time, and the Commonwealth is doing better than average in terms of high school graduation rates except in one major area.

Just over 86 percent of students in the state finish high school, according to the report, Building a Grad Nation.

But lead author and senior education adviser Jennifer DePaoli with the group Civic Enterprises says only 69 percent of students with disabilities are earning their diplomas.

She says Massachusetts needs to close that nearly 20 percent gap in graduation rates.

"When we find those types of trends in a state, Massachusetts is not going to be able to really keep raising their grad rate until they address those types of students," she says. "Especially when they have such a high population of them."

DePaoli says her group advocates for a national goal of a 90 percent graduation rate by the Class of 2020.

Among the solutions suggested in the report are ending "zero-tolerance" discipline policies, expanding early-warning indicators that kids may be having trouble in school, and making school funding more equitable.

DePaoli says states in New England are doing better overall than 33 others that graduate less than 70 percent of their students with disabilities.

"Could they possibly get to 90 percent or higher without addressing the needs of those students," says DePaoli. "Probably, but it has to be all students and those are students that are really going to have to be addressed."

The report analyzed data using new criteria from the Every Student Succeeds Act.

The law, signed by President Obama in 2015, is focused on fully preparing all students for success in college and careers.
Mike Clifford, Public News Service - MA