Class of 2016: Is Finding Dream Job Possible?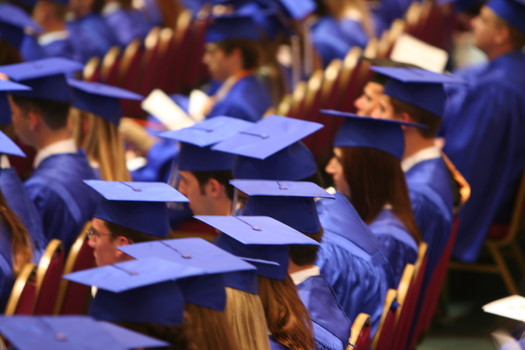 Experts recommend college students begin planning early for future careers, by consulting with professors and finding experiences that will boost a resume. (hmm360/morguefile)
June 1, 2016
LANSING, Mich. – With their higher education dreams now fulfilled, many new Michigan college graduates are moving on to their next big step: finding their dream job.

Robin Ankton, a regional vice president in Detroit of the staffing firm Robert Half, says while there is a solid job market for the Class of 2016, the job search can be filled with many sticky situations graduates may not have anticipated.

One common predicament is receiving a job offer that isn't necessarily what was expected.

Ankton's advice is to approach the job as a solid first step on a long career path, and keep an open mind.

"Maybe take a look at how stable is the organization," she advises. "Is there room for growth, did they connect with the team if they were introduced – versus, 'is it the perfect job?' Because chances are that won't be the case. There's got to be other great things in it for them."

Ankton says another common challenge for graduates entering the workforce is getting their parents' approval. She suggests balancing parents' input with that of a professional mentor who can examine career prospects through a more objective lens.

According to Robert Half, 86 percent of CFOs believe mentors are important for career development, but only 26 percent of workers have one.

Ankton notes it's smart to not compare job offers with what friends may receive, as each position may have different perks and expectations.

"Maybe the pay that one graduate is getting is lower than the other, but it also might require less hours or it might have a flexible work schedule or better vacation schedule," she points out. "So, people really need to be careful that they're not comparing to others."

Ankton says college students should begin building a foundation for their careers years before graduation. She suggests speaking with professors and finding experiences that will boost a resume.

"You should do it when you are a sophomore and junior in college – to try to network, maybe intern – because it will do nothing but benefit you when you're out of school," she stresses.

According to the National Association of Colleges and Employers, employers anticipate hiring more than 5 percent additional new grads from the Class of 2016 than were hired from the Class of 2015.




Mary Kuhlman, Public News Service - MI