Poll Finds Strong Support for Smoke-Free Policies Across Kentucky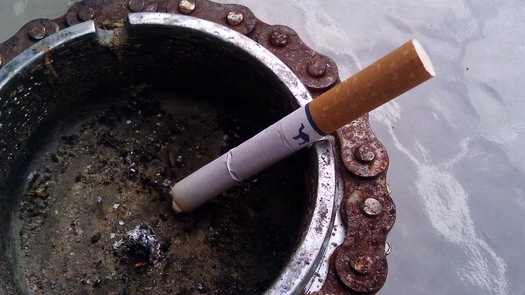 Support is strong in all geographic regions of Kentucky for a statewide smoke-free law according to the latest poll data. (Greg Stotelmyer)
June 8, 2016
LOUISVILLE, Ky. - Policies that lead to decreased smoking rates are now garnering strong support in all five regions of the Bluegrass State, according to the latest Kentucky Health Issues Poll.

The survey found two-thirds of Kentuckians favor a statewide law prohibiting smoking indoors in most public places.

By region, support ranged from 64 percent in Eastern Kentucky to 71 percent in the greater Lexington area, numbers that the American Lung Association's Heather Wehrheim says signal a statewide movement.

"The social norms have changed so much around smoking in public places that for the public they understand the health risks with second-hand smoke," says Wehrheim.

In Eastern Kentucky, support for a statewide law is up 10 percent from the previous year.

Meanwhile, policies creating tobacco-free school campuses gained overwhelming support in each region of the state, ranging from 83 to 91 percent.

The polling was commissioned by Interact for Health and the Foundation for a Healthy Kentucky.

Currently, about a third of Kentucky's 4.5 million people are covered by local smoke-free ordinances, but the Kentucky General Assembly has refused to pass a statewide law.

Some lawmakers maintain it should remain a local decision. Wehrheim, the Lung Association's advocacy director in Kentucky, disagrees.

"We still have so many unprotected people in this state," she says. "Whereas when you pass state law it's going to immediately have a huge health impact, and also it has an impact on the economy."

Wehrheim says smoke-free advocates fight the misconception that a statewide smoke-free law would ban smoking.

"We're just trying to get them to step right outside the door," she says. "So, it's more of protecting the workers who work in that environment for multiple hours of the day and people who are at risk, like asthmatics and people with lung health issues, that can't go into those environments, even for a short time period without having adverse health effects."

According to the Centers for Disease Control and Prevention more than one out of every four adults in Kentucky smokes.