Ohio Poll: Keep Public Lands in Public Hands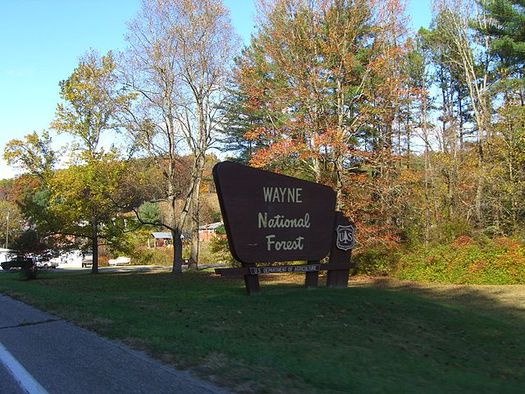 Wayne National Forest is among the nearly 6 million acres of national public lands in Ohio. (Nick Juhasz/Wikipedia)
June 8, 2016
COLUMBUS, Ohio - National forests, parks and other recreation areas are popular destinations for summer travel, and a new poll shows most Ohioans want to keep these public lands in public hands.

More than 80 percent of people in a new survey released by the National Wildlife Federation said they believe it's very important to keep national public lands owned by, and open to, the general public. Despite efforts to privatize federal lands in Ohio and other states, the federation's president and chief executive, Collin O'Mara, contended that they belong to the people.

"These are some of the most important resources that most families have to recreate," he said. "These are places that were protected by previous generations for our benefit today, and we're supposed to be stewards of them for the future."

Eighty-three percent of poll respondents also opposed Congress passing laws that allow national public lands to be sold for private use, including housing developments or oil and gas drilling. Nearly 6 million acres of federal public lands either are in Ohio or within close proximity, including Cuyahoga Valley National Park, Ottawa National Wildlife Refuge and Wayne National Forest.

The Ohio Conservation Federation represents anglers, hunters and trappers. Its president, Matt Misicka, said the economic role of national public lands also can't be ignored.

"It's a multi-billion-dollar-a-year hunting, fishing, trapping, hiking, horseback riding, mountain biking, bird watching, outdoor-recreation industry that employs thousands of people here in Ohio," he said.

Misicka noted that the poll found strong bipartisan support for national public lands, and applauded both of Ohio's U.S. senators, Democrat Sherrod Brown and Republican Rob Portman, for their efforts to protect programs that maintain these lands, including the Land and Water Conservation Fund and the Forest Legacy Program.

The poll was conducted May 10-14 by Fallon Research and Communications.