Men's Health Week in Michigan: Making Health a Priority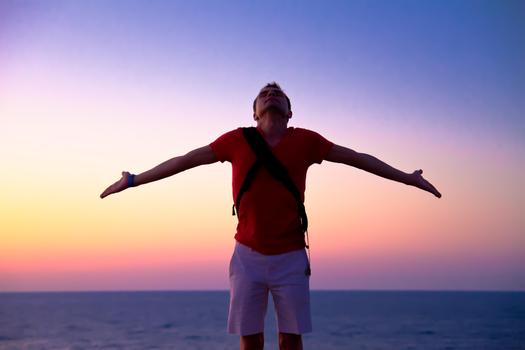 Michigan men are encouraged to take charge of their health during Men's Health Week and year-round. (Oleander/Morguefile)
June 13, 2016
LANSING, Mich. - As some Michiganders search for the perfect Father's Day present, some medical professionals suggest offering the gift of health.

Today kicks off Men's Health Week, June 13-19, and Brandon Leonard, vice president for strategic initiatives at the Men's Health Network, says the goal is to encourage men and boys to seek regular medical advice and early treatment for disease and injury.

He says some men are reluctant to schedule regular wellness appointments, so he suggests their loved ones get involved.

"One of the biggest motivators is having people that you care about say, 'Dad,' or if it's a son or brother, whoever it may be, 'this matters to us. We want you to be around for a long time and we want you to be healthy,'" he says.

While the average life expectancy at birth for most women is 81 years of age, for men it is 76. And Leonard notes the leading causes of death for men are heart disease and stroke.

Dr. Joseph Williams, a family medicine doctor with Williams Family and Sports Medical Center in Farmington, suggests men work with their doctor to learn the risk factors of diseases that can happen down the road.

"That's where I feel I can make the most impact is having patients come in when they feel well, screening for high blood pressure, sugar diabetes, obesity and hyperlipidemia," he says. "Key areas where family doctors can make a big difference."

Williams notes that while men may be tempted to turn to Google or other search engines to access health information, he says there's no replacing the advice of a medical professional.

"Men should utilize their family doctors and primary-care physicians as sounding boards for some of these questions that may come up and not necessarily rely on everything that's written on the internet," he says.

Williams adds that good habits such as eating right, exercising, getting adequate sleep and avoiding smoking can go a long way toward living a healthy life.