Missouri Receives Large Grant to Battle the Bulge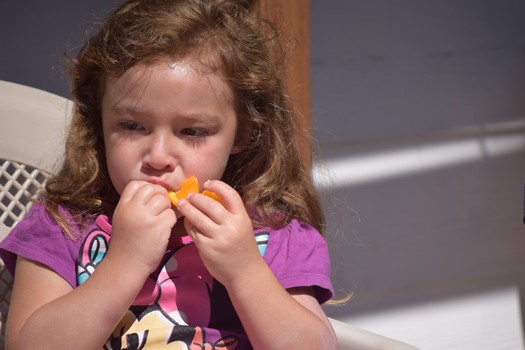 Missouri has gotten a grant of almost $3 million to help families buy fresh fruits and vegetables. (Virginia Carter)
June 20, 2016
KANSAS CITY, Mo. - Money has been distributed around the country by the U.S. Department of Agriculture to get low-income residents to eat healthier.

While most hunger-relief organizations got grants of $100,000, the Mid-America Regional Council Community Services Corporation in Missouri was awarded almost $3 million.

Kevin Concannon, under secretary for Food and Nutrition and Consumer Services at the USDA, says it's part of a pilot program to let SNAP recipients double their money at farmers markets. As an example, a family could spend $20 on fresh food and get $40 worth.

"The average American does not consume enough fruits and vegetables in their diet," says Concannon. "Most of us consume too many processed foods, and in low-income households that gap is even greater."

According to a report by Feeding America, Missouri's food insecurity rate is about 17 percent, with more than a million people in the state not knowing where their next meal will come from on a consistent basis.

Concannon says even though hunger is a problem in Missouri, the obesity rate is also high because people are making unhealthy food choices.

Concannon says the idea is to get residents, especially children, to always have healthy food available. He says that's not happening now because it tends to be more expensive.

"This has been tested in other areas of the country, and it has resulted in households purchasing and consuming more fruits and vegetables," says Concannon. "That's our underlying goal."

Missouri's obesity rate is 30 percent, raking it 20th in the nation.
Veronica Carter, Public News Service - MO