Study: Stigma is Major Hurdle to Mental-Health Care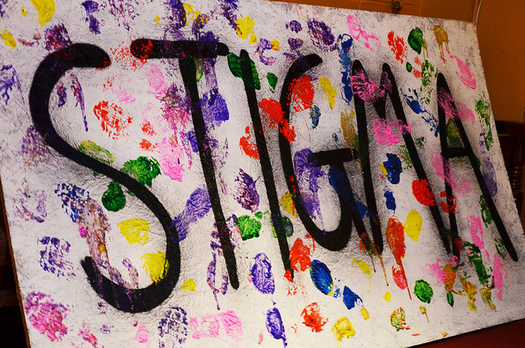 The stigma surrounding mental health issues is roadblock for some people seeking help. (Marie. L./Flickr)
June 20, 2016
PORTLAND, Ore. - An estimated 137,000 Oregonians have mental-health needs, but stigma could be keeping some of them from seeking help.

New research measured how 370 college students responded when given the opportunity to learn more online about mental-health services.

Daniel Lannin, the study's lead author at the University of Iowa, says even in a private and anonymous setting, someone with greater self-stigma is less likely to take the first step, getting information about help that's available.

"Stigma means a person is putting labels on themselves like, 'I'm weak, I'm disturbed,'" says Lannin. "Because they're believing what some parts of society are telling them about having a mental-health concern or seeking counseling."

Lannin says many people still feel uncomfortable or threatened by mental illness, and these views often lead to discrimination or exclusion in social or work settings.

He says as a result, people who need help have a harder time admitting there's a problem.

Lannin says the study illustrates the need for better interventions, but adds that can be tricky because efforts often are rejected.

According to the National Alliance on Mental Illness, three-quarters of all chronic conditions begin by age 24.

Lannin says for many young adults, it's a time of transition, going to college, working full-time and moving away from home;adding to the reasons they may not seek help. He notes by the time someone shows symptoms of distress, they're often struggling to function.

"Functionally in areas of their life, they're being impaired," he says. "They might miss work. They might miss class. In some cases, they might struggle with even hygiene, or they might strongly contemplate suicide."

One in five people struggles with mental health in the U.S., Lannin says, and those who look for help wait 11 years on average before finally getting treatment.

He says the solution for removing stigma as a barrier needs to be addressed, both at a societal and individual level, for people to feel more comfortable taking those first steps to get better.
Eric Tegethoff, Public News Service - OR