NY Legislature Passes Historic Public-Defense Reform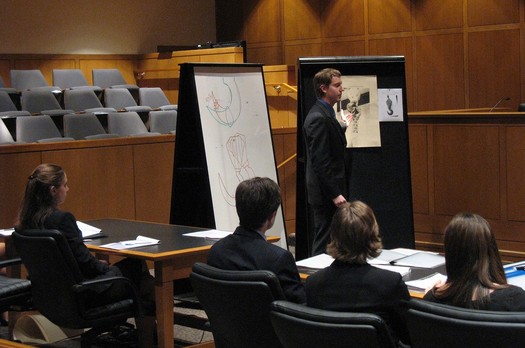 The bill also provides money for defense investigators and forensics. (Eric Chan/Wikimedia Commons)
June 21, 2016
NEW YORK – A bill giving the state full responsibility for funding New York's public-defense system passed in the final hours of the New York State legislative session.

It's been more than 50 years since the U.S. Supreme Court ruled that states must provide a lawyer to criminal defendants who can't afford one. But New York turned that responsibility over to the counties, which provided disparate levels of representation.

Susan Gottehrer, chapter coordinator for the New York Civil Liberties Union (NYCLU), said this bill will provide not only a lawyer, but money for investigators and forensics.

"All of the things that the power of the state brings to bear, now guarantee that the defendant will also have access to these kinds of services that are necessary to mount a good case," said Gottehrer.

The bill, A10706, also limits the number of cases a public defender can handle at once.

The legislation was based on the settlement of a lawsuit brought by the NYCLU challenging the public-defense systems in five counties. Gottehrer points out that inadequate legal counsel led one of the plaintiffs in that suit to plead guilty to a felony - that wasn't a felony.

"She lost her job, she lost her nursing license and she lost her home, while she served a jail sentence that it turned out she never needed to serve in the first place," Gottehrer said. "And that sort of thing was going on, and is going on, all over New York State."

That lawsuit was settled in 2014.

Gottehrer explained the bill authorizes the state Office of Indigent Legal Services to establish and enforce standards for effective legal representation, while relieving the counties of the financial burden.

"And they will be able to free up their resources to deliver this in a meaningful way, so that all New Yorkers have equal access to justice, regardless of economic status," she said.

The NYCLU expects Gov. Andrew Cuomo to sign the bill into law. Then, responsibility for funding criminal defense services would be transferred from counties to the state over a period of seven years.