Hot Weather Especially Hazardous to Pets, Experts Warn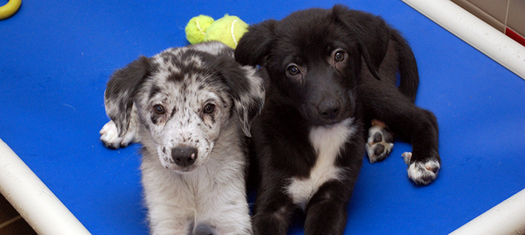 If it feels too hot for a human, it's even worse for pets and could be fatal with heat indexes heading upward. (Animal Rescue League of Iowa)
June 22, 2016
DES MOINES, Iowa -- While the dangers of heat stroke and other hazards are high for humans in hot weather, it can be even worse for our pets.

"What's really dangerous about weather like this," said Josh Colvin, animal control services manager with the Animal Rescue League of Iowa, "[is] when we have not only the high temperatures but we also have the heat index. Because how they cool themselves is when they pant they bring that air into their body, and if it's really, really hot, then they can't cool themselves accordingly."

The two most troublesome situations to watch out for, according to Colvin, are pets kept in a parked car or outside in the sun. If it's too hot and uncomfortable for a human, it's even worse for pets - and can be potentially fatal.

Colvin warned that there are other heat-related dangers as well.

"Be aware of when you're walking your pet," he said. "The concrete gets very, very, very hot. And, just think of yourself barefoot on that concrete. They can actually burn the pads of their feet very, very easily."

If you live without air conditioning and are concerned about your pet's well-being, Colvin recommends calling 2-1-1 to find the location of a pet-friendly cooling center. Leaving pets in a harmful situation because of the hot weather could not only lead to injury or death, but it could land the owner in trouble with the law.

"We've had a few dogs actually die this year because of the heat," Colvin said. "We do not like to see that, of course, nobody does. Whether it's an accident or not, it can be a crime."

The Animal Rescue League of Iowa is working to get legislation passed that would impose stiffer penalties for animal neglect and abuse in Iowa. Current state law treats many of these cases as misdemeanors while in several other states they are felonies.


Bob Kessler, Public News Service - IA