IL Immigrant Advocates Blast Supreme Court Decision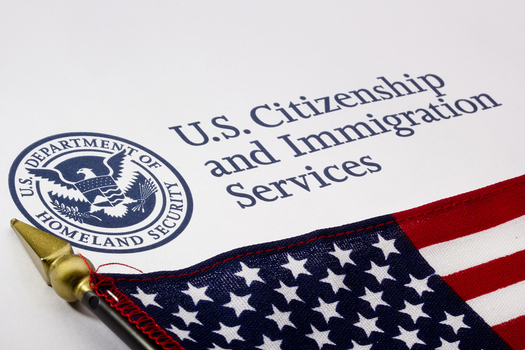 Immigration rights advocates say the U.S. Supreme Court's tie decision on President Obama's immigration policies could hurt thousands of Illinois families. (iStockphoto)
June 24, 2016
SPRINGFIELD, Ill. -- Immigration-rights advocates in Illinois are blasting Thursday's U.S. Supreme Court decision that could doom President Obama's expanded immigration policies.

In a 4-4 tie vote, the justices allowed a lower court decision to stand that prevents the president from shielding about 4 million people from deportation. The "deferred action" plans would give temporary protections to families with mixed immigration status and some who entered the country as children.

Celina Villanueva, youth engagement manager for the Illinois Coalition for Immigrant and Refugee Rights, said this decision will affect more than 500,000 undocumented immigrants in the state.

"We want to protect families," she said. "At the end of the day, it isn't just about here in the state of Illinois, but it's about everybody across the country. Immigration affects us all -- and we really need to deal with it, and we need immigration reform."

The lower court ruling came after Texas and 25 other states sued over the expanded immigration plans, which were announced two years ago. The states argued that the president had overstepped his authority. However, Villanueva argued that the expansion was only building on the success of Obama's 2012 Deferred Action for Childhood Arrivals program, also known as DACA.

"We've seen the effects that it's had on young people who have been able to live their lives, go on to school, get jobs," she said. "It's a positive impact. A lot of the people that would be covered by DAPA are parents of children who are U.S. citizens."

The expanded program was to be called the Deferred Action for Parents of Americans and Lawful Permanent Residents, or DAPA. The Supreme Court's tie vote effectively means Obama cannot take further executive action on immigration. Villanueva said her group will be working with state lawmakers to keep families together.

The ICIRR statement is online at newsservice.org.