Wisconsin is Third Lowest Nationally in Public Health Spending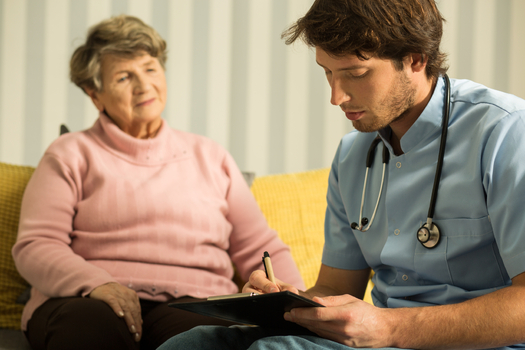 Only two states spend less than Wisconsin on public health, according to a recent survey. (KatarzynaBialasiewicz/iStockPhoto.com)
June 29, 2016
MADISON, Wis. -- The nation's public health system has been chronically underfunded for decades, according to reports issued by a number of institutions including the U.S. Centers for Disease Control and Prevention.

Jon Peacock, research director of the Wisconsin Budget Project, said the Badger State has the third lowest per capita spending for public health. At $15.10 per person, it's 55 percent below the median level for all states. Peacock said that translates to a big public problem.

"The underfunding of public health systems across the nation, and in Wisconsin in particular, really puts a strain on the ability of state and local public health officials to respond to threats such as the opioid epidemic and lead poisoning," he said.

One need only look at problems such as the international concern over the Zika virus and the water problems of Flint, Mich., to understand that spending too little on public health will cost far more down the road, Peacock said.

Only Nevada and Indiana spend less on public health than does Wisconsin, but Peacock said even a dismal ranking such as Wisconsin's doesn't give the full impact of the problem, because other states haven't set the bar very high. However, he said, the answer is not just to throw money at it.

"Two other states spend less than we do on public health doesn't mean we should just willy-nilly spend more," he said, "but I think it's a red flag that state and local officials need to take a close look at our preparedness to deal with a growing list of public health threats."

Peacock said state lawmakers need to take a hard look at the capacity of Wisconsin's public health system to respond to threats such as water contamination, West Nile Virus, septic waste contamination and Lyme disease to make sure tight-fisted spending doesn't cost the state far more in the long run.

The report is online at healthyamericans.org.