Despite Ruling, Arizona Abortion Laws Still on Books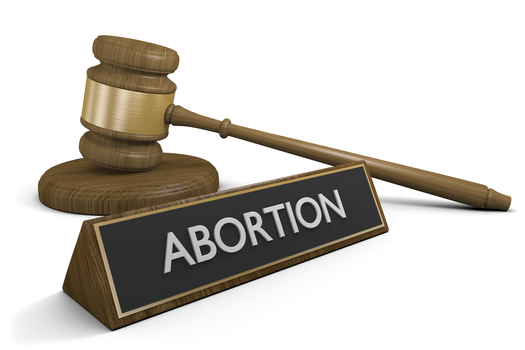 Following the U.S. Supreme Court ruling striking down key parts of Texas' abortion law, similar measures in other states may be repealed by legislatures or challenged in courts. (Kagenmi/iStockphoto)
July 1, 2016
PHOENIX – Even though a recent U.S. Supreme Court ruling struck down several key abortion regulations in Texas, similar laws in Arizona and other states remain in force.

According to a Guttmacher Institute study, almost half of the 50 states still have Targeted Restrictions of Abortion Providers, also known as TRAP laws, which regulate abortion doctors and clinics.

Dr. Julie Kwatra, legislative chair for the Arizona chapter of the American Congress of Obstetricians and Gynecologists, said work will be needed to change Arizona's laws.

"I think some groups are going to try and work through the Legislature, first of all, just to try and get these laws repealed. I think that would be the easiest and the cleanest way," said Kwatra. "I don't know how open the Legislature is going to be to doing that. The other option is to do it through the courts and litigate it."

Kwatra added that Planned Parenthood of Arizona and others have announced plans to work with legislators to repeal the laws that have been ruled unconstitutional.

Some anti-abortion lawmakers and the conservative Center for Arizona Policy condemned the Supreme Court ruling but have not publicly discussed changing any of Arizona's current abortion laws.

Kwatra explained that TRAP laws usually include what she described as unnecessary measures, forcing clinics to meet standards for ambulatory surgical centers and requiring doctors to have admitting privileges at local hospitals.

She said in her experience as a practicing physician, such regulations have no effect other than to restrict many women's access to care.

"This whole thing about, 'These were obvious things to protect a woman's health,' is not true at all," she stated. "These are things meant to impede access, and in no way protected or improved women's health. And I'm really appreciative that the Supreme Court realized that."

The report by the Guttmacher Institute, an organization that studies sex and reproductive issues, said prior to the Texas ruling, 24 states had abortion laws regulating providers that go beyond what is necessary to ensure patient safety at clinics.