Last Chance to Comment on Transfer of National Bison Range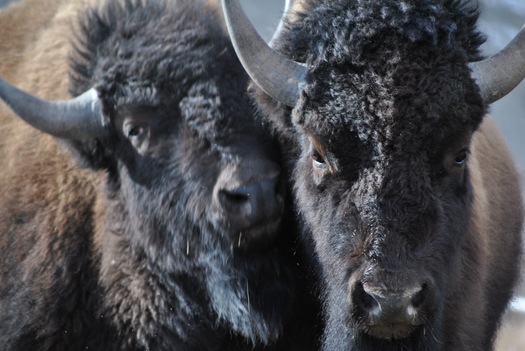 The public comment period ends Friday, July 15, on a proposal to transfer the National Bison Range to the Confederated Salish and Kootenai Tribes. (Buffalo Field Campaign)
July 11, 2016
PABLO, Mont. - This week is the public's last chance to weigh in on proposed legislation to transfer management of the National Bison Range to the Confederated Salish and Kootenai Tribes. The Bison Range Working Group holds a community meeting tomorrow night in the town of Pablo, and the online public comment period is open until Friday, the 15th.

Tribal Chairman Vernon Finley said the National Bison Range Transfer and Restoration Act would right a wrong that took place in 1908 when President Teddy Roosevelt created the range from 18,000 acres of tribal land.

"It restores land that was illegally taken," he said. "It's in the middle of the reservation, and it was taken from the reservation against the Tribes' protests and made into the Bison Range."

The legislation would transfer management of the Bison Range from one agency to another within the U.S. Interior Department, from the Fish and Wildlife Service to the Bureau of Indian Affairs. Groups including Montana Conservation Voters have come out in favor of the move, saying it's unique, and unlike other plans, which they oppose, to put federal land under state control.

David Ditloff, regional representative with the National Wildlife Federation, said the Tribes have a proven track record.

"They've more than got the capability," he said. "Their Fish and Game Department has done a lot of really progressive stuff. They'll be able to manage this bison herd, with their historical, cultural, spiritual, religious connections, in a manner that is more than appropriate."