Colstrip 1 and 2 to Shut Down within Six Years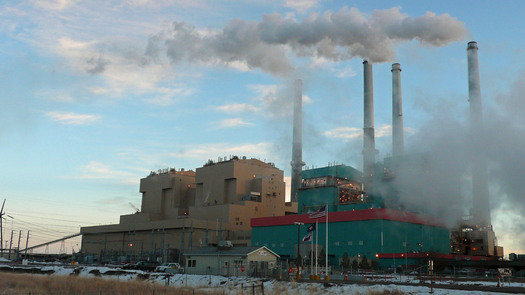 Plant owners say Units 1 and 2 at Colstrip will close by 2022. (Montana Environmental Information Center)
July 13, 2016
COLSTRIP, Mont. - Conservation groups in Montana and the Northwest say they're pleased with a legal settlement announced on Tuesday that includes shutting down Units 1 and 2 at the coal-burning power plant in Colstrip by 2022.

The two companies that own them, Puget Sound Energy and Talen Energy, have agreed to retire the two oldest generating units, settling a lawsuit brought by the Sierra Club and the Montana Environmental Information Center in 2013.

"This is a huge deal in terms of reducing the state's greenhouse-gas emissions," said Mike Scott, senior organizing representative for the Sierra Club's Beyond Coal Campaign in Billings. "Colstrip, you know, depending on the year, has been called the eighth-largest emitter of greenhouse gases in the country."

The lawsuit targeted the air pollution from the power plant. Colstrip Units 3 and 4, which were built in the 1980s with more updated technology, will continue to operate. The settlement now goes to the Environmental Protection Agency and Justice Department for final review.

Scott said shutting down the generating units will mean a number of jobs in cleaning up the site for years to come. He said the skilled workforce in Colstrip also is well suited to work in the burgeoning markets for solar and wind power and new transmission lines.

"If we just respond appropriately as a state," he said, "we can put people back to work in the renewable-energy industry."

Gov. Steve Bullock issued a statement saying he's disappointed in the settlement and will send his director of economic development for eastern Montana, Liz Ching, to Colstrip today to answer questions from the community.
Suzanne Potter, Public News Service - MT