Climate Change Effects on Rocky Mountain Plant Driven by Sex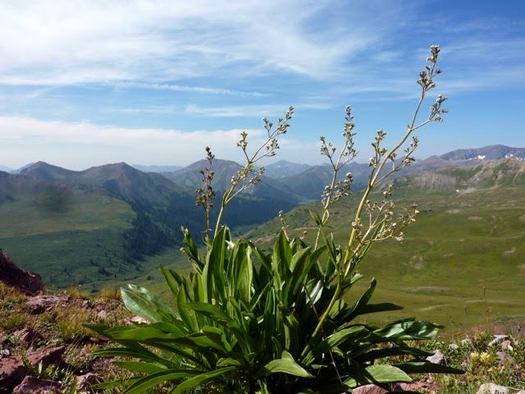 For the valerian plant, higher elevations in the Colorado Rocky Mountains are becoming much more co-ed due to climate change. (Dr. William Petry)
July 15, 2016
DENVER - Scientists at the Rocky Mountain Biological Laboratory near Crested Butte have documented sex-specific responses to climate change for the first time. The study, published in the journal Science, shows changes in the valerian plant's growth patterns over 40 years of research.

Kailen Mooney, the report's co-author and a professor at the University of California Irvine, said a warming planet has already affected where the plant grows at different elevations.

"Just like in humans, where where males and females are different, in plants, males and females are different and they have responded to climate change differently," he said. "Specifically, what we found is that over the last 40 years, males have been increasing in abundance."

He explained male plants have traditionally grown at lower elevations, where it's hot and dry, and females grow higher up, in cooler, wetter areas. Mooney said warmer conditions have allowed more males to settle into female territory. Unlike most flowering plants, valerian, like asparagus, papaya, spinach, and aspen, can't self-fertilize.

Mooney noted that the report is the first of its kind to show how male and female plants respond differently to climate change. He said the research could help scientists get a better understanding of how humans and other animals might adapt to changing conditions.

"It's one of many, but yet another example, of the dramatic changes that are happening in response to climate change, in Colorado and in the world's ecosystems," he added.

Mooney's research was conducted at the Rocky Mountain Biological Laboratory near Crested Butte, where plant life has been studied since 1928. The lab was founded atop the abandoned mining town of Gothic, Colorado, and draws hundreds of scientists from around the world each summer, making the area's ecosystems some of the most intensively studied in the world.