Jails Now "Nations Biggest Mental Hospitals"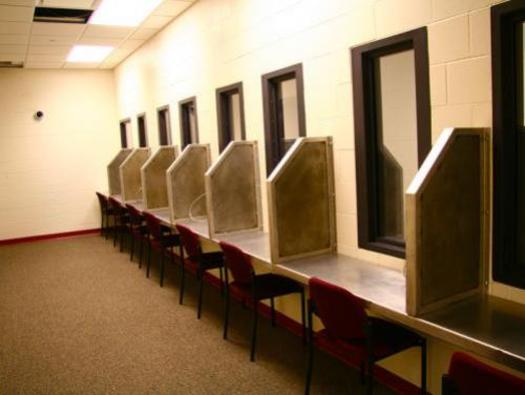 According to a new survey, U.S. jails hold 10 times more mentally ill individuals than hospitals. (NC DPS)
July 18, 2016
CHARLESTON, W.Va. -- There are roughly twice as many mentally ill people in West Virginia prisons as there are in state treatment hospitals. And it's a problem that extends nationwide.

According to a new survey of corrections staff, U.S. jails are overrun with mentally ill inmates and are ill-equipped to deal with the problem. The study found that an average of 16 percent of prisoners are seriously mentally ill. The authors estimate on any given day there are 350,000 mentally ill inmates - 10 times the number in U.S. hospitals.

Cook County, Ill. Sheriff Tom Dart said it may be the most thoughtless and inhumane way possible to treat mental illness.

"You're putting an individual in a four-by-eight concrete room, often with someone else," Dart said. "And then you may or may not be giving them treatment. And then you're surprised that when the day comes to release them, their issues are greater than they were when they came in."

The study found that about 40 percent of mentally ill inmates get any kind of medication. Slightly fewer receive other kinds of psychiatric treatment. Most jail staff also reported the number of mentally ill prisoners is rising.

The survey - conducted by by Public Citizen and the Treatment Advocacy Center - is the first in 20 years.

The situation is hard to accept as something that is going on in America, Dart said. Every day he sees mentally ill inmates who have no business being in jail.

"The underlying reason they're coming into contact with law enforcement," Dart said, "[is] normally crimes of survival. Not because they're a master criminal, but they're trying to survive on the street."

The study's authors estimate there are a quarter-million mentally ill people who are homeless, many because they can't be kept in care. Jennifer Hoff said her son has spent four years in jail - about half of it in solitary confinement. She said in spite of being totally incapable of caring for himself, he was put out of the psychiatric institution where he was placed as a child.

"He got his shoelaces handed back to him and a plane ticket home because he aged into adulthood," Hoff said. "And for young people like him, turning eighteen is quite frankly a death sentence."


To read the full report, visit treatmentadvocacycenter.org.
Dan Heyman, Public News Service - WV