Study Says Two-Thirds of Americans Financially Illiterate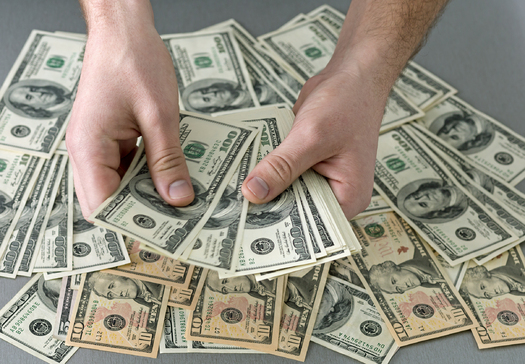 Most Americans don't grasp basic concepts of financial literacy, says a new study. (AlexBrylov/iStockPhoto.com)
July 25, 2016
MADISON, Wis. — According to a recently released nationwide study, only about one in three Americans is considered financially literate: possessing a basic understanding of financial concepts such as budgeting, credit and decision-making when it comes to money.

The results did not surprise J. Michael Collins, director of the Center for Financial Security at the University of Wisconsin-Madison. Many people struggle to get by in part because they really don't know much about money, credit and banking, he said. At particular risk are minorities and young people who were never taught the basics.

"There's a whole generation of people who didn't get brought up with that," Collins said. "They didn't get taught it at home, they didn't get taught it at school, and now it's a burden on them that they have to figure out. People who don't have a good grasp of managing their money struggle more with credit and debt, they have trouble paying bills on time, they don't have financial plans, they don't save as much for retirement."

The study surveyed more than 27,000 Americans, measuring their grasp of concepts like budgeting, planning ahead, financial knowledge, and financial decision-making.

According to Collins, it's not difficult to learn the basic concepts involved in managing income, but some people shy away from it because it involves basic math. One other possible reason that two-thirds of Americans are financially illiterate, Collins believes, is that the topic of money is often taboo.

"We don't talk about money with our friends and family; we feel uncomfortable when people talk about money in front of us," he said. "So it's a combination of a skill set that we sort of feel uncomfortable with - that we don't feel confident about - and the fact that this is an issue that's just not talked about."

Collins said improving financial management is grounded in having a system and paying regular attention to simple financial management tasks such as paying bills on time and saving for retirement. Much like diet or exercise, he said, step one is paying attention and making it a priority.

Read more on the University of Wisconsin study here.