IDEM Finalizing Plans for Coal Ash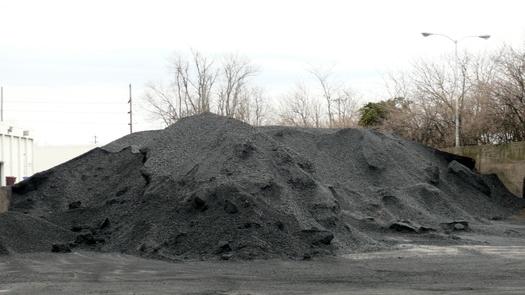 Advocates say Hoosiers need to voice their opinions about the state's cleanup plan for coal ash. (Greg Stotelmyer)
July 25, 2016
INDIANAPOLIS – The Indiana Department of Environmental Management (IDEM) is finalizing plans on how to deal with coal ash around the state.

Indiana has 84 coal ash lagoons, more than any other state, and is second only to Texas for its dependence on coal energy.

Jodi Perras, the Sierra Clubs' campaign representative for its Beyond Coal Campaign, says those dump sites have dangerous toxins and metals that can leach into drinking water.

"We know that most of those ponds are basically just pits where the company has dug a hole and poured coal ash and water in it over the years," she states. "Almost none of them have any kind of lining to protect the groundwater down below. "

Perras says every year the nation's coal plants produce 140 million tons of coal ash pollution, which is the by-product that is left over after the coal is burned.

Dr. Indra Frank, environmental health and water policy director for the Hoosier Environmental Council, says the toxins found in coal ash are linked to organ disease, cancer, respiratory illness, neurological damage and developmental problems.

"For many years, coal ash facilities were exempt from most waste handling rules," she points out. "Now that they're coming under regulation and the ground water is being tested, we're finding that pretty much anywhere you store coal ash without a good liner under it, it will contaminate the underlying groundwater."

Environmental Protection Agency data indicates there are at least 535 coal ash ponds in the country operating without a liner to prevent dangerous chemicals and heavy metals from reaching drinking water sources.

Perras says while the state is still trying to determine what to do with these dump sites, now's a good time to speak up. She suggests everyone contact his or her local lawmakers.

"Lawmakers have an oversight role with these agencies," she states. "You know, they write their budgets, and they write laws that affect how they operate, and so even in the case where a lawmaker may not be in the majority they can write letters to the commissioner and make sure that the people in their community are being protected."

IDEM will finish a draft plan by the end of the year. The final plan requires federal approval from the Environmental Protection Agency.