Environmentalists Watching Peabody Settlement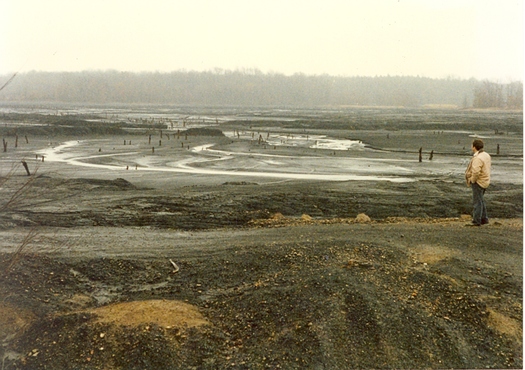 Three states have reached agreement with Peabody Energy about cleanup during the bankruptcy proceedings, but one is still holding out. (indiana.edu)
July 29, 2016
ST. LOUIS - The country's largest coal producer has reached a deal with three states on how it plans to cover the cost of mine cleanups. Peabody Energy has filed for bankruptcy and the company has been allowed to self bond, which means it promises to pay for coal site cleanup without actually setting aside the cash. Environmentalists are calling it a win.

Environmental Law and Policy Center executive director Howard Learner said the cleanup money should not come from taxpayers.

"Our goal is very simple, that Peabody first of all set aside, either through a surety bond purchased or a separate trust fund, sufficient money to conduct the necessary required mine reclamation and environmental cleanup," he said. "That's Peabody's legal responsibility."

Under agreements reached with Wyoming, New Mexico and Indiana, about 15 percent of Peabody's $1.2 billion in self-bonds will be secured by debtor-in-possession financing during its bankruptcy. The company also has self-bonds in Illinois, but that state was not included in the settlements.

Earlier this month, a judge ruled that organizations such as the Environmental Law and Policy Center can weigh in on any deal made. Learner said that could help keep Peabody accountable.

"What that really means is the court's attention is now focused on Peabody living up to its legal responsibility to fully fund the mine reclamation and hear the arguments about why those costs should not be shifted onto the public," he added.

The groups are expected to head back to court in mid-August. Peabody Energy filed for bankruptcy in April. In a statement This week, the company's president said Peabody is committed to its, quote, "reclamation obligations."
Veronica Carter, Public News Service - MO