Free Wi-Fi May Come at a Price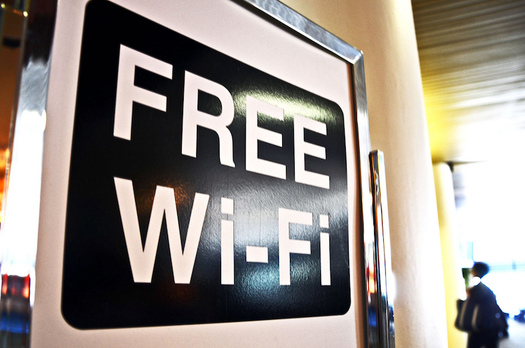 Scammers use fake Wi-Fi networks to steal credit card and bank account numbers. (Charleston's TheDigitel/Flickr)
August 11, 2016
HARRISBURG, Pa. – Free public Wi-Fi can be very convenient, but it can also put your credit card numbers, email accounts and other personal information at risk.

If you want to check your bank balance or make a quick, online purchase while you're at lunch, be careful, as there are many ways your information can be stolen if you're using a free Wi-Fi connection.

David Kalinowski, associate state director for community outreach for AARP Pennsylvania, warns scammers sometimes set up fake Wi-Fi networks that look just like the free Wi-Fi a restaurant might offer its customers.

"But in reality, it is an open Wi-Fi network, and one that is potentially vulnerable to having their data compromised," he explains.

An AARP Fraud Watch Network survey found almost half of all consumers occasionally log on to public Wi-Fi, and about a third have used a credit card or accessed their bank account.

A new Fraud Watch Network campaign has tips to help keep people safe from fraud and identity theft.

According to Kalinowski, there are some basic protections to use, such as not allowing your cell phone to automatically connect to Wi-Fi, and verifying that the Wi-Fi you're using is legitimate.

And there are some things that never should be done on a public Wi-Fi connection.

"Don't access your email, online bank or credit card accounts and don't surf using an unknown public network if the website requires sensitive information," Kalinowski warns.

He points out that the growing dependence on computers and Internet services makes virtually everyone vulnerable.

"In 2013, 867 million hacks of computer systems occurred," he states. "So, there's no one that's immune. It doesn't matter your age level, or level of education alone."

Kalinowski adds that in the United States, there's one new victim of identity theft every two seconds.





Andrea Sears, Public News Service - PA