Juvenile-Justice Reformers: Lawyers for More IL Children a 'Good Start'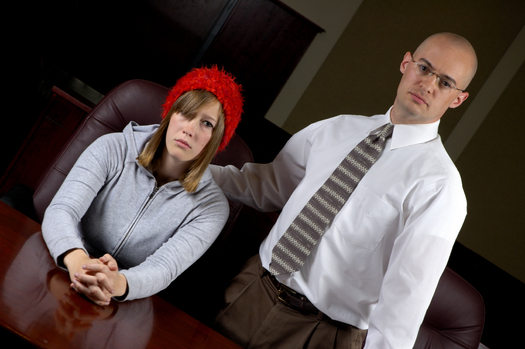 Reform advocates are praising a new Illinois law that expands a requirement that children be represented by lawyers during police interrogations for serious crimes. (iStockphoto)
August 24, 2016
SPRINGFIELD, Ill. - An Illinois juvenile-justice reform group says the state's new law to provide lawyers to more young offenders is a good start.

According to the Juvenile Justice Initiative, Gov. Bruce Rauner has advanced justice for children by signing Senate Bill 2370 into law. The move raises the age from 13 to 15 for requiring that a child be represented by an attorney during custodial interrogations for murder or sex crimes. The group's president, Elizabeth Clarke, said the new law will help protect young people's constitutional rights.

"I think this is a key measure to ensure that the youngest in our society receive particular protection," she said, "especially in light of the 50-year anniversary of Miranda."

Clarke was referring to the Miranda law read to people in police custody, explaining their right to remain silent and other rights. She said research shows that many young people end up waiving their Miranda rights without fully understanding what they are. She argued that children should not be allowed to waive their constitutional right to legal counsel without the advice of a lawyer.

According to a Chicago Police Accountability Task Force report from last year, less than 1 percent of children and adults had lawyers during police interrogations. That's why Clarke said she believes the state could do even more for juveniles in the future.

"We do believe that every child deserves the protection of a lawyer during interrogation, and certainly every child that faces any potential of adult prosecution," she said. "But we think this is a really significant step forward."

Clarke pointed to the United Kingdom and Europe which, over the past two decades, have added requirements that all alleged offenders have access to legal counsel while being interrogated by police.

The new Illinois law goes into effect in January. The text of SB 2370 is online at ilga.gov.
Brandon Campbell, Public News Service - IL