Clean-Power Incentives for Rural Areas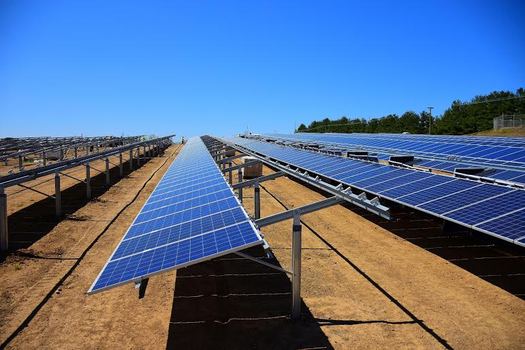 Supporters say the federal Clean Energy Incentive Program could help low-income communities the most. (Kentucky Utilities)
August 29, 2016
FRANKFORT, Ky. — The public comment period on the Clean Energy Incentive Program, a federal plan to help bring more renewable energy to low-income and rural communities in Kentucky and across the country, ends today.

The voluntary project would match state dollars for installing wind and solar power in areas that need financial help to make the transition to cleaner energy, supporters said. Tara Ritter, program associate for climate and rural communities with the Institute for Agriculture and Trade Policy, said C.E.I.P. could benefit areas that tend to have higher poverty and lower average incomes.

"Rural communities have the potential to access a lot of these Clean Energy Incentive Program funds that will allow for energy efficiency upgrades," Ritter said, "which then directly reduce energy bills and take off some of that burden."

The Environmental Protection Agency will roll the plan out over the next two years.

Ritter's group urged the EPA to remove a requirement that states use what are known as "Emission Rate Credits." She said they would basically allow states to purchase the right to emit more pollution. According to Ritter, that would disproportionately affect lower-income neighborhoods closest to the sources of pollution - like the carbon-emitting power plants.

"We think that the trading leads to rural and minority communities generally shouldering a lot of the pollution," she said, "which increases asthma and water pollution."

The Clean Energy Incentive Program was part of President Obama's Clean Power Plan, which is on hold pending a review from the U.S. Supreme Court. The C.E.I.P. was permitted to move forward because it is a voluntary program.


For more information on the C.E.I.P., visit iatp.org.




Greg Stotelmyer , Public News Service - KY