Search for Minority Teachers Ramps Up in Indiana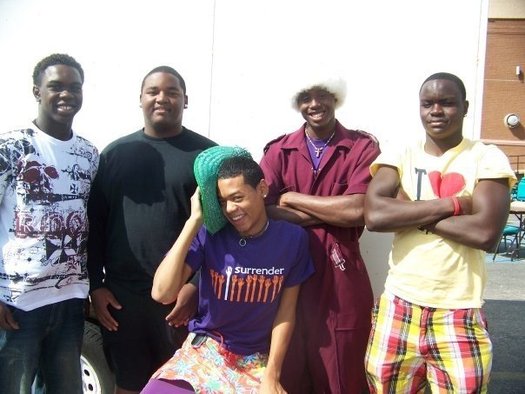 Two scholarships in Indiana have the goal of recruiting more minority students to become teachers. (Michael Carter)
September 1, 2016
INDIANAPOLIS – Two scholarship deadlines are approaching for minority students in Indiana who want to become teachers.

The William A. Crawford Minority Teacher Scholarship and Earline S. Rogers Student Teaching Stipend for Minorities offer financial aid for minority students who meet academic requirements and commit to teaching at least three years after earning a college degree.

Stephanie Wilson, communications director for the Indiana Commission for Higher Education, says minorities are under-represented in Hoosier classrooms.

"It's so important for kids to see adult professionals who look like them, who understand where they come from, who understand their culture, and teachers spend more time with students often than their own families," she states.

Applications for the minority teacher scholarship will be accepted through Sept. 4th. For the teaching stipend, applications are accepted according to when students plan to student teach.

Wilson says the Indiana Commission for Higher Education wants to help high school students who want to go to college to study education, but there's also a financial need for students already enrolled in the program.

"When students are at the end of their teacher education programs, they have to do a student teaching program, and often in those programs they're spending hundreds of hours in the classroom, during which time they obviously can't afford to have a full time or even a part-time job," she points out.

The Center for American Progress did a state-by-state analysis and came up with a diversity index that compares the percentage of nonwhite students to nonwhite teachers.

The national average is a gap of 30 percentage points. Indiana's score is better, coming in at 20.




Veronica Carter, Public News Service - IN