Groups Say Solar Amendment Would Block the Sun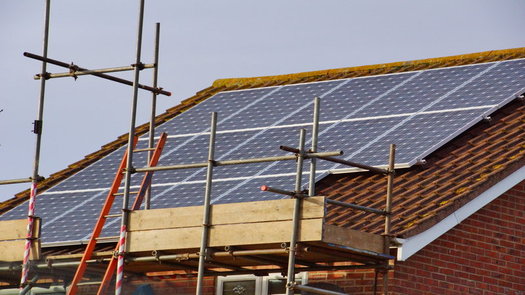 On the heels of Amendment 4, Florida voters must now decide the fate of a complex solar energy proposal, Amendment 1, in November. (Jusben/morguefile)
September 8, 2016
TALLAHASSEE, Fla. – Florida Republicans, Democrats, Green Party supporters and many others have found something on which they all agree – their opposition to Amendment 1.

The controversial November ballot measure is billed as a way to strengthen the legal rights of homeowners with rooftop solar panels.

But critics argue it is deceptive and would allow utilities to penalize solar customers by doing away with net metering.

Pamela Goodman, president of the League of Women Voters of Florida, says both the wording and timing are confusing, as voters just last month overwhelmingly approved Amendment 4, providing tax breaks to people who install solar panels on their homes.

"We urge voters to get the facts and not be fooled by this attempt to reverse – reverse – the will of their vote for solar expansion," she states.

The pro-Amendment 1 campaign has raised close to $20 million, much of it from the state's utilities, including Duke Energy, Florida Power and Light, Gulf Power and Tampa Electric Company.

While experts say the Sunshine State has the third highest solar power potential in the nation, it lags far behind in actual solar generation.

Candace Munz, communications director of Capital Young Republicans, fears Amendment 1 would only make things worse.

"I just find it extremely disappointing that Florida is ranked 17th currently in solar power generated," she states. "We all benefit from the use of clean, safe and inexpensive energy. Amendment 1 will be making Florida less competitive."

In her dissenting opinion in the court case to place the issue on the ballot, Florida Supreme Court Justice Barbara Pariente referred to Amendment 1 as "masquerading as pro-solar energy" and "affirmatively misleading."