Rock Band Brings a Message About Money to Maryland Kids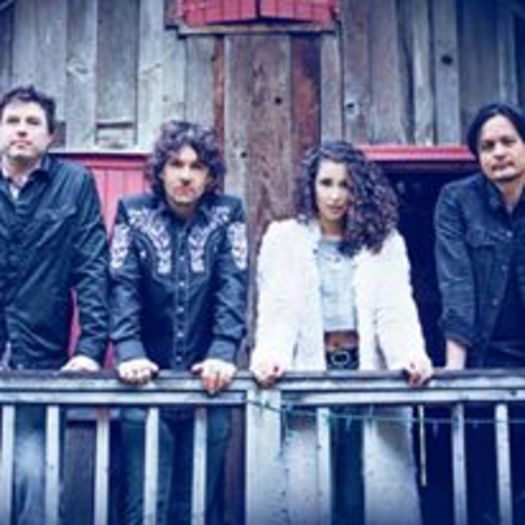 The band "Gooding" is touring the U.S. to entertain kids and give them a message about being financially literate. (Gooding Music)
September 12, 2016
POTOMAC, Md. -- It may sound like a strange combination, but a rock band is mixing music and a message about financial literacy aimed at kids.

The band Gooding will perform a couple of shows in Maryland in September before traveling to Washington, D.C., Delaware and Pennsylvania as part of a nationwide tour including 60 performances at high schools.

The idea is to get a message to kids about saving money and avoiding payday or "same-day" loans to get by. It's part of the Funding the Future program, and the band's frontman - who also goes by the name Gooding - said he believes that the earlier kids learn how to handle money, the less likely they are to make mistakes that can haunt them for years.

"We've heard so many stories about people who are working hard and just get in these weird cycles of debt and 1,000 percent interest and some of these same-day lenders," Gooding said, "all these kinds of things where you're not going, you know, slow and steady. "

The band performs and then they talk to students about their own personal stories about handling money. They'll be at Bullis High School in Potomac on September 22nd, then at Villain and Saint in Bethesda on the 23rd.

Gooding said kids need to know that things like winning the lottery, or signing a big sports or record contract can be a nice dream to have, but it isn't likely to happen.

"I was one of those kids who believed you either have to be a rock star or a sports star, and you know you gotta get famous overnight - all this hype you see on television," Gooding said. "And we're really there to say, 'Look, we're a rock and roll band and a lot of great stuff has happened to us but it took us a while and we're still a small business.' "

Gooding said it's important for young people to avoid getting caught up in the cycle of payday loans with super-high interest rates, which can be one of life's biggest financial traps. They're regulated on a state-by-state basis, with some states allowing annual percentage rates of as much as to 1,400 percent.

In the state of Maryland, so-called payday lending is illegal.

Veronica Carter, Public News Service - MD