Salary Report: Women in IN, U.S. Still Lag Behind Men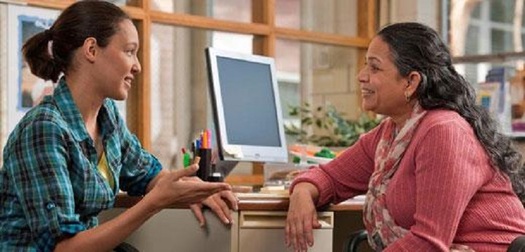 Indiana ranks 40th in the nation for how much women make compared to men for the same job. (usda.gov)
September 23, 2016
INDIANAPOLIS – If the gender pay gap continues to close at its current rate, women will reach pay equity with men in 2059, according to a new report from the American Association of University Women. Called The Simple Truth about the Gender Pay Gap, the report finds full-time working women are slowly closing the disparity, making about 80 percent nationally of what their male counterparts make.

Marilyn Watkins, policy director at the Economic Opportunity Institute, said the issue isn't just that women are paid less for the same job title. Often, as in the technology field, they are shuffled into lower-paying positions.

"Men might get the job as coders, which are the most highly paid jobs, and women get slotted into the testing part, where they still have to have a lot of computer and technology skills but they just get paid less and they don't have the opportunity to really rise up in the organization either," she said.

The report EPA Indiana is below the national average, with full-time working women making 76 percent of what men working full-time make.

The report EPA if a man in Indiana makes $47,000 a year, a woman at the same job will make just over $35,000. But Watkins EPA the pay gap can close. This summer, Massachusetts passed one of the strongest equal-pay laws in the country, to ensure that companies pay equally for comparable jobs and job requirements.

"For example, cafeteria workers and custodians might be deemed comparable jobs even though one is traditionally female and gets paid a lot less than the traditionally male custodial jobs," added Watkins.

The report also found that African-American women make about two-thirds and Hispanic or Latina women make about half of what white men make nationwide. Watkins said it's important to think about how policies that close the gender pay gap affect women of color as well.

"We really do need to include a racial equity lens as well as a gender equity lens when we're looking at policies," she explained. "All of these policies will really help end some of the racial inequities as well as some of the gender inequities."
Veronica Carter, Public News Service - IN