Report: Fossil Fuel Expansion has Reached 'Sky's Limit'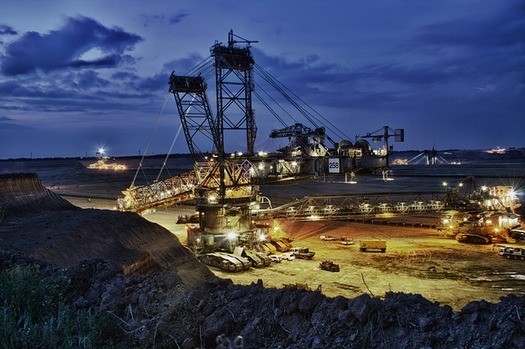 A new report predicts emissions from oil, gas and coal currently in production are enough to raise global temperatures above limits set in Paris. (Pixabay)
September 26, 2016
DENVER – Existing fossil fuel production is enough to blow the world's entire remaining carbon budget for keeping global temperatures below limits set at last year's Paris climate summit, according to a new report from Oil Change International.

David Turnbull, a report contributor, says if the world is serious about avoiding what scientists have called catastrophic climate change, governments need to stop any new development.

"The most rational course of action is to start now to move away from fossil fuels, and to ensure that we're doing it in a way that really helps our economy and doesn't hurt it," he stresses.

The report's carbon count did not include future proven reserves – a big part of energy companies' valuation on Wall Street – only existing wells, mines and refineries.

The study notes that the industry is set to invest some $14 trillion in new extraction and infrastructure over the next 20 years in the U.S., Canada, Australia, India, Russia, Qatar and Iran.

Turnbull says the good news is there's time to transition to clean energy before emissions pass 800 gigatons, the mark set by scientists to keep average global temperatures from rising above 2 degrees Celsius.

He says if the decline in production is properly managed, we can meet energy needs and climate goals.

"Billions upon billions of dollars are spent by governments by way of fossil fuel subsidies," Turnbull points out. "Those need to be eliminated and put towards programs that can help develop transition programs for fossil fuel workers to bring them into the clean energy economy."

He says if new development is allowed to go forward, assets could end up stranded when the reality of climate change finally sinks in for policy makers, which would hurt investors and communities dependent on fossil fuels.

"But there's also a financial aspect of this where it's clear that smart investors are going to move their money away from risky fossil fuel companies as we move forward," Turnbull states.

A federal appeals court is scheduled to hear opening arguments Tuesday in a case challenging the Environmental Protection Agency's Clean Power Plan, rules designed to help the U.S. meet climate goals set in Paris.