Government Whistleblowers Get New Protections in Senate Bill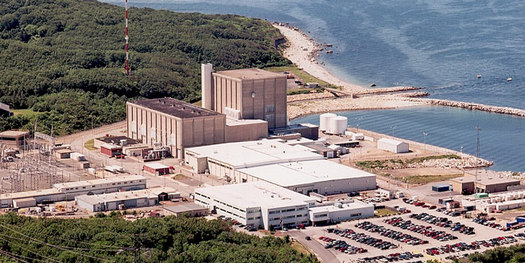 New legislation in the U.S. Senate bill is aimed at protecting whistleblowers at such facilities as the Pilgrim Nuclear Generating Station. (Entergy)
September 29, 2016
DUXBURY, Mass. – A bill has been introduced in the U.S. Senate that would further protect whistleblowers at Pilgrim and other nuclear sites.

Mary Lambert, president of Pilgrim Watch in Duxbury, puts it plainly – whistleblowers have been "getting a slap instead of a merit badge" when they report safety concerns to the Nuclear Regulatory Commission.

That's why she supports Senate Bill 3394, a bill to prompt action when workers raise safety concerns, and to expand the definition of whistleblower to include anyone who reports on fraud, waste or abuse.

Lambert says aging nuclear plants – such as Pilgrim, preparing to shut down in 2017 – need more focus on safety.

"These reactors are getting old, they're getting in the wear out stage," she states. "They're not making money, they're going to be closing down soon, and they (companies) are not making the investment. So, we are in a very precarious time."

The bill, co-sponsored by Sen. Ed Markey, a Democrat from Massachusetts, would cut delays in whistleblower cases.

If someone comes forward and nothing is done after six months, he or she can request a hearing with the U.S. Labor Department. After a year of no action, the whistleblower can bring his or her case to federal court.

Jeff Sprung, a Seattle-based attorney who specializes in whistleblower cases, says there's another important provision in the legislation.

As it stands now, he points out, the public is paying to defend private contractors against people reporting safety concerns. But the bill could change that, putting contractors on the hook for legal costs.

"So that taxpayers aren't footing the bill to defend cases brought by whistleblowers, who are saying, 'Look, we've been retaliated against for trying to tell the public about what's really going on,'" Sprung explains.

The Government Accountability Office released a report this summer that said the Department of Energy seldom holds contractors accountable for unlawful retaliation against whistleblowers, and the department has issued only two violation notices in the past two decades.



Mike Clifford, Public News Service - MA