Tips on Living a Longer, Fuller Life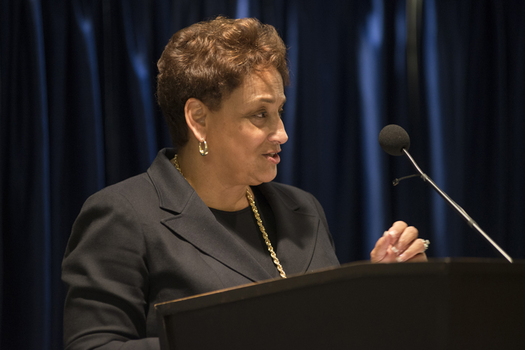 AARP's Jo Ann Jenkins says research shows people who are happy at work tend to live seven years longer than those who aren't. (aarp.org)
October 17, 2016
PHOENIX — In the U.S., an average of 10,000 people per day turn 65, and demographics indicate that trend is going to continue for the next 14 years. The fastest-growing age group is people over age 85, and the second-fastest is those over 100.

When Social Security debuted in 1935, the average retirement age was 62 and the average lifespan was just 67 years. That means people today have more time to live out their dreams - at any age - said AARP CEO Jo Ann Jenkins.

"This increased longevity is allowing us to really think about what we want to do with this extra 20 or 30 years that we're going to live," she said.

In her book, "Disrupt Aging, A Bold New Path for Living Your Best Life," Jenkins advised people to approach life with three priorities: health, wealth and self. To her, this includes having health insurance, eating right and exercising, practicing financial discipline, and incorporating things that really make you happy into your everyday routine.

Jenkins also noted that many people find fulfillment in their careers and opt not to retire.

"We know that people who are happy in their jobs live some seven years longer than those who are not," she said.

A big part of living longer is staying fit and keeping up social connections. To that end, AARP Arizona is promoting the Meet Me Downtown 5K Walk in Phoenix on the first Monday of every month, as part of the "Phoenix in Motion" program.


Suzanne Potter, Public News Service - AZ