Author Says We Should Rethink Aging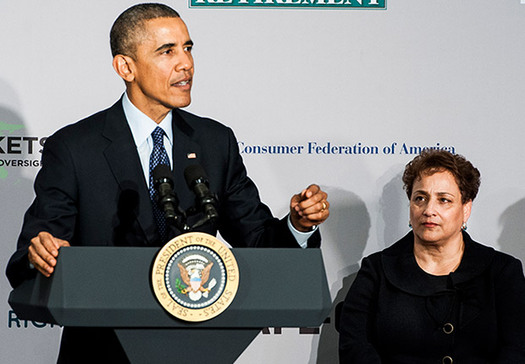 AARP's Jo Ann Jenkins introduced President Obama ahead of a speech he made on the importance of saving for retirement. (aarp.org)
October 18, 2016
JEFFERSON CITY, Mo. – Life expectancy in the United States is 78.8 years, much higher than when the Social Security program began in 1935. At that time it was around 67 years old, and people were expected to retire at 62.

AARP CEO Jo Ann Jenkins said that means we need to rethink out finances so they will stretch for a few more years.

"Think about the financial needs we're going to have to live in the future," she said. "If you're going to live to be 100, then we need to make sure we're saving earlier and longer regardless of how much that is, or how small is the amount is we're saving, because we certainly don't want to outlive our money."

Jenkins is the author of the book, "Disrupt Aging, A Bold New Path for Living Your Best Life." She said people are skipping retirement and continuing to work because they're healthier than in decades past, and she said older employees shouldn't be judged their age, but by what they bring to the table.

Jenkins also said living extra years gives people the opportunity to do the things they've always dreamed of.

Jenkins asked, "How do you use this extra 20 or 30 years of life that's been given to you to do something that you feel passionate around? People who are passionate about what they're doing and helping others, we know, live longer healthier lives."

Jenkins spent last week in the Midwest talking to residents and challenging them to rethink their perceptions on aging. She said her mission is to get people to plan ahead for retirement by thinking of "health, wealth and self."
Veronica Carter, Public News Service - MO