CA Celebrates 40th Anniversary of Landmark Land Management Act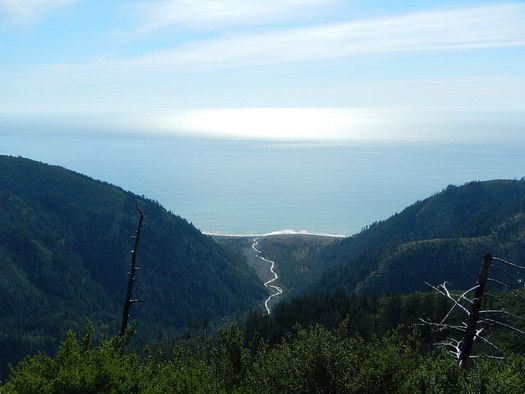 The King Range National Conservation Area is part of the 15.4 million acres protected by the BLM in California.(Justin Robbins/BLM)
October 21, 2016
SACRAMENTO, Calif. – Forty years ago today, President Gerald Ford signed legislation that changed the way the Bureau of Land Management oversees public land holdings, requiring that they be managed with conservation in mind. Before the Federal Land Policy Management Act (FLPMA), the BLM regularly leased out large parcels of land for ranching, oil and gas, and other types of development without considering other uses.

Linda Castro, southern California representative for the California Wilderness Coalition, said one of the most iconic sites in California is the King Range on the state's north coast, the country's first national conservation area.

"This remote region has mountains and seascapes that meet and create really dramatic scenery," she said. "It's known as California's 'lost coast' and it's only accessible by just a few back roads."

Californians now enjoy 15.4 million acres of BLM public lands. These include the Cache Creek Wilderness northwest of Sacramento, the Headwaters Forest Reserve near the far north coast, the Carrizo Plain in the southern California desert, and the Silurian Valley and Surprise Canyon near Death Valley.

Ken Rait, the director of U.S. Public Lands with The Pew Charitable Trusts, said we need to be vigilant and strengthen the regulations that support FLPMA.

"Unfortunately, during the Reagan Administration, then-Secretary James Watt really eviscerated the regulations, and BLM has done some things to restore the integrity of those regulations as it relates to conservation but there's a whole lot more than could still be done," he said.

Bruce Babbitt, a former U.S. Secretary of the Interior, said FLPMA sets the right priorities.

"A really important step forward was the creation of conservation lands, which is about 25 million acres within the public lands which are specifically earmarked for conservation purposes," Babbit explained.

FLPMA also ensures that the public has input on how the lands are managed. There are several resource management plans in process, taking public input now. They concern the Arcata/Redding area and the Mojave Trails and Sand to Snow National Monuments.
Suzanne Potter/Mary Kuhlman, Public News Service - CA