Conservation Group Calls for Unity in Protecting Land, Wildlife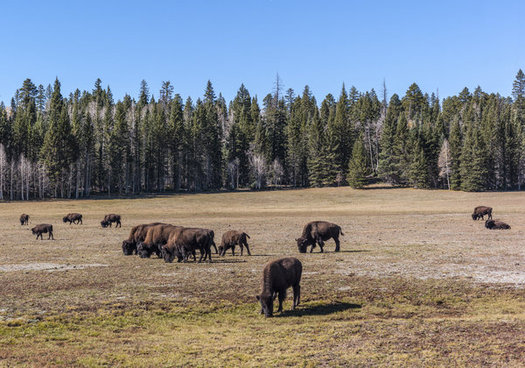 Conservation groups believe unity is possible in efforts to protect public lands, including Arizona's Kaibab National Forest. (Michele Vacchiano/iStockphoto)
November 11, 2016
PHOENIX – Conservation groups are speaking out now that the election is over, calling for bipartisan action on issues affecting the environment, in New Mexico and across the country.

Lew Carpenter, regional representative of the National Wildlife Federation said his organization sees public land and its diverse wildlife as this country's heritage and legacy, and protecting them is something he believes all sides can support.

"Conservation remains an overarching issue, and it has the potential to bring people from all parties and ideologies together," he said. "I think we all look forward to supporting wildlife and clean water, and clean air, and we need to work across both sides of the aisle."

He said he'd like to see a continued emphasis on keeping public lands open and accessible for pursuits like hunting, fishing, hiking and bird watching that also benefit local economies.

National Wildlife Federation President and CEO Collin O'Mara said he hopes the new administration recognizes the benefits of clean energy and a vibrant outdoor economy, and that these priorities can coexist.

"The gains that we've made in this country because of things like the Clean Air Act, the Clean Water Act and the Endangered Species Act, are the envy of the world," O'Mara said. "Americans have seen health outcomes go up at the same time we've seen GDP go up. We've proven that we can have a strong environment and a healthy economy at the same time."

O'Mara thinks there is potential for both parties to work together on better practices to fight wildfires so they don't choke the air with smoke as often, and on reevaluating the ethanol mandate, which he said has led to a significant reduction in grasslands, wetlands and forests.