Bay State In-Line: New "Blueprint" for More and Better-Trained Foster Parents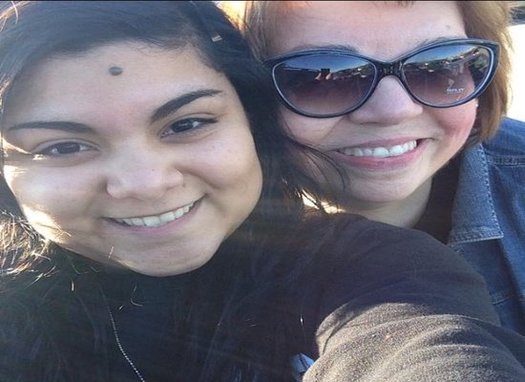 Ashley Garcia, left, and her adoptive mom, Liz, say the state of Massachusetts has been stepping up and giving them the kind of support called for in a new report calling for more and better-trained foster parents. (A. Garcia)
November 17, 2016
BOSTON – It's being called a blueprint for government and helping agencies to better meet the needs of children coming into foster care.

The new paper from The Annie E. Casey Foundation cites a critical need for more and better-trained foster parents.

John Levesque, deputy project director at AdoptUSKids, says the Bay State was ahead of the curve in implementing some of the recommended strategies, such as helping build the specialized skills to effectively care for children who have experienced instability and trauma.

For example, he says some foster parents would be better than others in dealing with a young person with a history of substance abuse.

"What is it about those families?" he poses. "Do that take part in support groups? What is it that they do different to help that youth or teen recover from substance abuse or addiction?"

AdoptUSKids is focusing on the recommendation that it help states recruit even more foster parents, and the organization is putting special emphasis on finding foster and adoptive homes for children in their mid-teens.

The report also stresses the need for states to provide targeted resources, information and support services to help children grow and thrive.

Ashley Garcia was adopted at age 14 and now lives in Chelmsford with her adoptive mother. She says the state has been doing its part.

"I was happy that I got adopted, because I was not only getting the love that I wanted, but also the financial support that I needed, because now I am in college," she states. "I still need my mom to be there by my side. It doesn't matter the age of the child. Each child needs their own parent, and they need the support – even if you're 22 years old."

Child welfare consultant Denise Goodman says the first line of therapy and healing is in the foster home. She says it's not uncommon for helping agencies to underestimate the role of foster parents.

"There is a perception that foster parents are simply paid volunteers, which is kind of an oxymoron," she states. "Foster parents have stepped up to do a very important job, and they do know the children the best."

The Casey Foundation report calls for states to ensure high quality foster care, help foster parents form strong relationships with the children, and identify and recruit more foster families.





Mike Clifford, Public News Service - MA