Citizen Groups: WV Needs to Speak Up for Consumer Financial Protection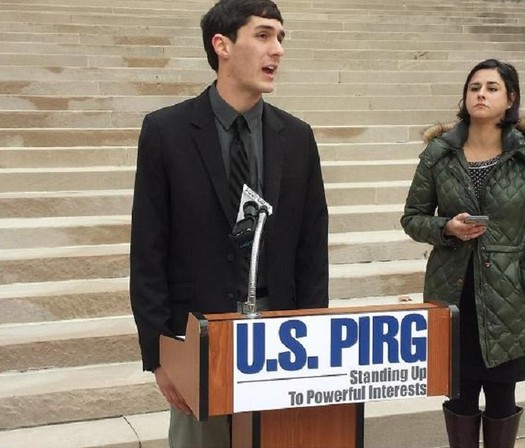 Consumer groups are warning West Virginians about a Wall Street effort to undermine consumer financial protection. (Dan Heyman)
November 28, 2016
CHARLESTON, W. Va. – Citizen and consumer groups are warning of Wall Street-backed efforts in Congress to hobble a financial regulator that protects ordinary people.

Congress created the Consumer Financial Protection Bureau (CFPB) in response to public outrage after the last financial meltdown. But according to Woody Little, campaign organizer with the U.S. Public Interest Research Group, lenders are now spending huge amounts of money to back bills intended to weaken the CFPB. He said the bureau became a thorn in the side of banks like Wells Fargo when it caught them cheating consumers.

"Many Wells Fargo customers throughout the country, including in West Virginia, are getting money back right now from the CFPB," Little said. "So, there's actually money in their bank accounts that was being leached off by some predatory practices."

Wells Fargo landed in hot water when for creating around 2 million accounts without customers' knowledge or approval - running up millions in artificial fees.

Sen. Shelley Moore Capito, whose husband is a local Wells Fargo executive not connected to the scandal, has said she favors "reform" of the CFPB, which has been criticized by some as a case of government overreach.

Little said proposals now in Congress would change how the CFPB is funded and how it is governed. And while those changes might look like reform, he said they're really designed to undermine the independence necessary for the agency to do its job.

"We have a consumer agency to make sure our toasters don't blow up in our homes, and we can buy toasters with confidence because of that," Little argued. "So, this is just making sure that the consumer products that we get in the financial industry are safe; they're not taking advantage of folks."

The CFPB has written limits on forced arbitration, regulated the fine print in credit card contracts and protected military families from predatory lending. Little said the agency is overwhelmingly popular with voters of both parties when people are familiar with what it does. But it has some enemies in D.C.

"This is a bipartisan issue. There are clear elements of both parties that are influenced by Wall Street," Little said. "We've got to make sure the money is organized. The only thing that's not organized is the people."

According to contribution records, the financial industry - from Wall Street banks to payday lenders - spent over $2 million per day during the election; a total of $1.4 billion.

Dan Heyman, Public News Service - WV