Iowa, What's in Your Recycle Bin?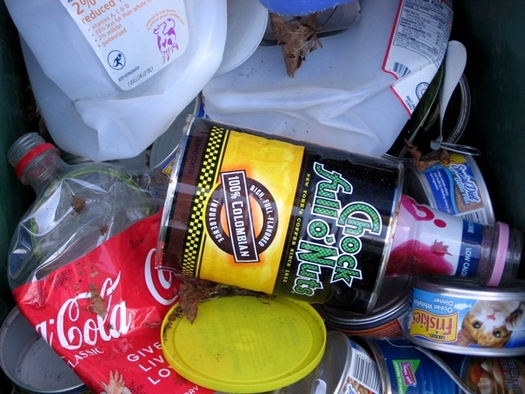 Newspapers, milk jugs, plastic bottles and coffee cans all are acceptable items for the recycle bin.
(damoiselle/Morguefile)
November 28, 2016
DES MOINES, Iowa — With the holidays just around the corner, recycling containers in Iowa will soon be brimming with boxes, wrapping paper and other materials. But those efforts could be futile if the wrong items get thrown in the bin.

With so many different types of packaging materials today, it can be difficult to know which ones to recycle, said Trish Radke, program coordinator with Metro Waste Authority. She called non-basic recycling materials, like electronics, toys and other multi-layered items, a no-no.

"That can damage the machines and then, it also prevents the good recyclables from getting where they need to go and getting sorted into their respective piles," Radke said. "Also, it contaminates that good recycling, and so it can't be sold to re-manufacturers to make it into something new."

Metro Waste Authority encourages Iowans to get back to the basics of recycling by focusing on items they've become accustomed to recycling for years - things like newspapers, milk jugs, soup cans and glass jars. Radke said acceptable items also include plastic bottles, cereal boxes and junk mail.

But those non-basic items should not just be tossed in the trash, she said. Many can be cleaned and donated or recycled in other ways.

"Look for different options for donating in your local community," Radke suggested. "There's also a lot of electronic take-back programs; certainly your cell phones, you can usually take them back to the company that you purchased them."

She said that while Iowans are excellent recyclers, it's important to be vigilant about keeping recycling contamination to a minimum.

According to the Iowa Department of Natural Resources, 1.2 million tons of materials are recycled in the state each year, with economic benefits for both state and local governments.

For more information on recyclable materials, visit whereitshouldgo.com.