Conservation and Public Health Groups to Defend BLM Methane Rules in Court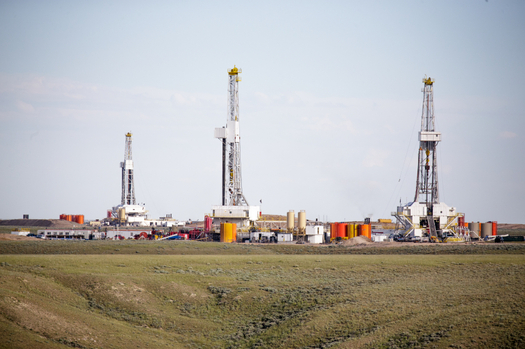 Conservation groups will defend in court the BLM's new rules on methane waste at oil and natural gas facilities. (Jens Lambert Photography/iStockphoto)
December 5, 2016
SANTA FE, N.M. -- More than a dozen conservation and public health groups are making plans to defend the Bureau of Land Management's new methane waste rules in court.

BLM methane waste regulations are being challenged by two oil and gas industry groups and the states of North Dakota, Montana and Wyoming. The conservation groups recently petitioned a federal judge to be allowed to join the case on behalf of the BLM.

Bill Midcap is the director of external affairs with the Rocky Mountain Farmers Union - a group made up of 22,000 rural farmers in New Mexico, Colorado and Wyoming. He said he supports the rules because he believes the wasted gas, if captured and sold, would generate significant royalties for taxpayers.

"Wasted natural gas is a lost revenue tax for the state and counties," Madcap said. "And that, in turn, would support education, roads, bridges and infrastructure that rural counties have to have."

The regulations limit the amount of natural gas that oil and gas companies can flare, vent or allow to leak from their wells, and require the installation of methane capture equipment. Opponents argue the rules exceed the federal government's authority and impose unreasonable costs on the industry.

Methane, the primary component of natural gas, contributes to air pollution and is closely linked to global warming. Climate change has led to serious water shortages that have hit farms across the West hard, Midcap said.

"Farmers Union is concerned about the climate. We know that CO2 and warming are a trend that stick together," he said. "The more methane we can take out of the air, maybe we can slow this thing down a little bit."

A recent study sponsored by the Environmental Defense Fund showed that in 2013, $330 million worth of natural gas was wasted - a third of that in New Mexico alone.