Agree to Disagree: Surviving Holiday Political Talk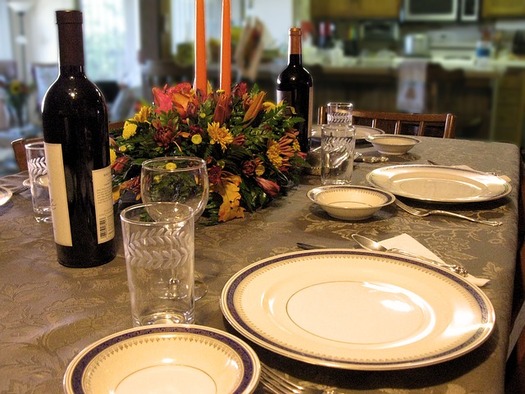 An expert says polarized political opinions at the holiday table could damage relationships. (Pixabay)
December 6, 2016
DES MOINES, Iowa – "We respectfully agree to disagree" may be the mantra heard at many holiday gatherings across the country this week. Emotions still are charged for a lot of people after the presidential election, and those gathered around the Thanksgiving table may not have the same political viewpoints.

Parisa Parsa, executive director of Essential Partners said everyone needs to ask themselves if they're grounded enough to resist angry outbursts and frustration, and if they can listen and speak with care so they don't damage relationships that are important to them.

According to Parsa, avoiding political conversations for now might be a good idea if people are feeling tense. But eventually, everyone should be able to talk about it.

"Long term, it does our democracy, our families and ourselves a big disservice not to go to the tough stuff because those deeply held values and positions come out of our personal experience," she explained.

Tips to avoid a big conflict at the dinner table include recognizing the signs of polarization, agitation and strong emotion before they get out of control, and practicing ways of speaking, listening and asking questions that foster sincere curiosity, and avoids the pattern of attack and defend.

Joan Blades, a partner with Living Room Conversations said we shouldn't completely avoid conversations with those who have a different opinion, because debate is very beneficial.

"When we fail to talk to people with different viewpoints and just talk to people that think like us, we actually make our own viewpoints more extreme," she said. "That's a disaster for having a successful democracy."

Parsa said arguing about viewpoints doesn't usually change anyone's mind, and getting more information about a topic doesn't persuade anyone because both sides usually have facts to support their arguments. She said you can't have a full relationship with someone unless you can talk things out.

"When we reduce someone to their political positions, we're not able to see them fully, and we're losing out on the opportunity to relate around other things that are common concerns," Parsa added. "So when we're seeing each other in stereotypes, we're putting ourselves in a box as well."
Mary Kuhlman, Public News Service - IA