Computer Science Education Week: Wash. Kids Coding After School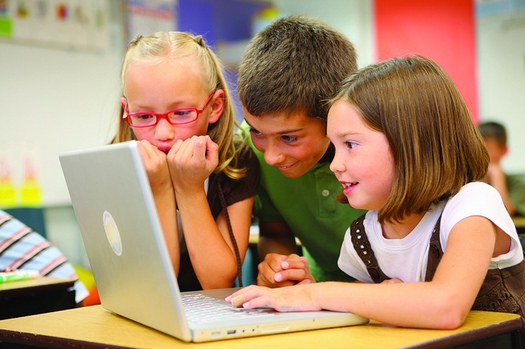 This week is Computer Science Education Week, which highlights computer learning at schools. (LucÚlia Ribeiro/Flickr)
December 9, 2016
SPOKANE, Wash. - It's Computer Science Education Week, and students in Washington state are finding computer education after the school day is done.

In Spokane, all 34 elementary schools have primary Coding Clubs after school. Lisa White, director of after-school programs for Spokane Public Schools, said kids as young as kindergartners participate in the clubs - and students learn about computer science off-screen, too.

"A lot of kids love doing the online part, being on the computer," she said, "but even more of them like something they can touch and feel and make do something - make move, if you will."

White said the Coding Club uses activities such as computer-programmed robots to demonstrate code in real life for kids. She said science, technology, engineering and math (STEM) fields still suffer from a lack of diversity, and after-school programs are uniquely positioned to change this.

According to a survey by the Afterschool Alliance, black children are twice as likely as white children to participate in after-school programs, and Hispanic children are nearly two-and-a-half times as likely. White said the key to diversifying the STEM field is to get to children early.

"The way that we're getting at that in our system," she said, "is really, literally, going down to pre-school and kindergarten, and getting with kids loving math and science, feeling incredibly confident about it."

White said there's good evidence these programs pay off even before children have graduated.

"We have a team over at one of our elementary schools - they're fourth, fifth and sixth graders," she said, "and they've filed two patents in the last two years for design elements that they've created."

The students created what they called the "Compactor 3000," to crush empty gallon milk jugs at coffee stands to reduce the amount of space this waste takes up.
Eric Tegethoff, Public News Service - WA