Study: Repeal of Healthcare Law Would Hurt Children, WV Families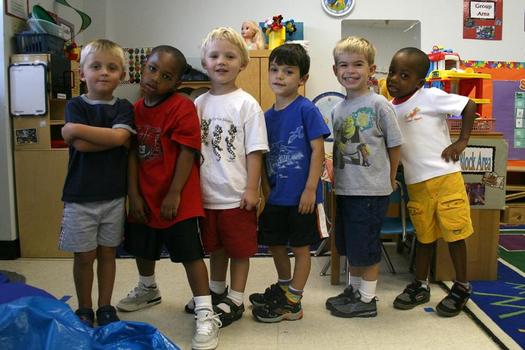 A new report warns that the percentage of children without health coverage could double if the Affordable Care Act is repealed. (Flickr/Woodley Wonderworks)
December 12, 2016
CHARLESTON, W.Va. — Congressional leaders want to repeal the Affordable Care Act. But analysts and advocates of the law say the unintended consequence could be a doubling in the number of children without access to healthcare.

Republicans want to fulfill their long-standing promise to repeal Obamacare, but they have struggled to come up with a working replacement. Joan Alker, executive director at the Georgetown Center for Children and Families, cited a new Urban Institute study that raised serious concerns about a partial repeal executed in such a way as to avoid a Senate filibuster. It could mean a lot of children would lose their health coverage.

"We just celebrated the fact that 95 percent of kids now have coverage in this country," Alker said. "But now Congress is poised to take a U-turn and actually double the number of uninsured kids."

Republicans, including President-elect Trump, have long argued that the ACA has raised premiums and restricted choice. Supporters of the law say those claims are largely untrue, and that repealing it without a full replacement would throw the healthcare system into chaos.

West Virginia has been among the states benefiting the most from the ACA, according to Renate Pore, chair of the West Virginia Medicaid Coalition. So, it stands to lose the most if the law is repealed. About 200,000 folks would lose coverage in the state, and Pore said that would inevitably affect the children in those families.

"If the parents of the children are uninsured, and if their medical needs are not being taken care of, than that harms the children, too," she said.

According to research from the Urban Institute, as many as 30 million Americans could lose their health insurance if the ACA is repealed - most of them working poor and those without college degrees.

Alker said that despite political pressures, it would be dangerous to even partially repeal the ACA without doing the hard work of replacing it at the same time.

"Congressional leaders are moving very quickly to try to do this soon as they return from the holidays," she said. "So, people are not aware that this could happen so quickly and also, they're not aware of the consequences."

Dan Heyman, Public News Service - WV