Arizona Seniors Honored for Tireless Volunteer Service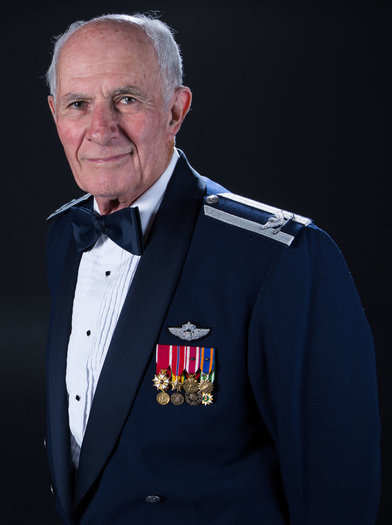 Dr. Len Kirschner, a retired USAF colonel and active volunteer, is the 2016 recipient of the AARP's highest honor, the Andrus Award. (AARP Arizona)
December 12, 2016
PHOENIX -- AARP Arizona is honoring dozens of volunteers for the many hours they've contributed to their communities over the past year. The organization's highest honor, the Andrus Award, goes to Dr. Len Kirschner, a retired U.S. Air Force colonel and former AARP Arizona state president.

Kirschner's many accomplishments include having managed military hospitals, serving as director of the state AHCCCS program, and now serving as a member of Arizona's Medicaid Advisory Committee. He said he particularly enjoys being part of AARP's advocacy team.

"We're involved at the Legislature, we're involved with the governor's office. We're involved with our congressional delegation, our nine members of Congress and our two senators," Kirschner said. "And we advocate for positions that are positive for people. That's great - that's why I've enjoyed it."

The Maricopa County volunteers will be honored at a luncheon on Friday at the Sheraton Grand at Wild Horse. Volunteers from Prescott and Prescott Valley will gather on Saturday, and those from Tucson were honored last Sunday.

AARP volunteers serve in many different ways, including as trained income-tax preparers for the AARP Foundation's Tax Aide service, the Driver Safety Program and the Fraud Watch Network, among others.

Kirschner said he's been inspired by the work of AARP's founder, Ethel Percy Andrus, for whom the Andrus Award is named.

"[She was] The first female principal in California of a high school. And she started the Retired Teacher's Association and, a decade later, started AARP," he said.

AARP has 860,000 members in Arizona and 38 million across the country. Those interested in volunteering can find more information at aarp.org/phoenix.


Suzanne Potter, Public News Service - AZ