Report: Washington Spends Little on Tobacco Prevention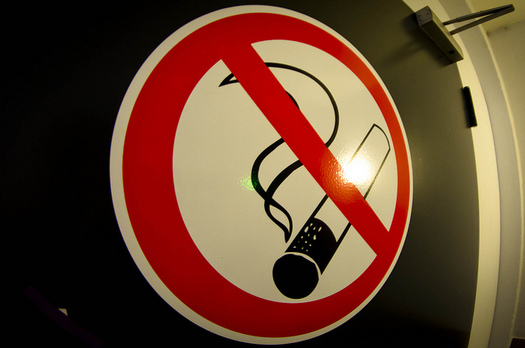 A new report says Washington state is spending far less money on smoking prevention programs than it has in the past. (Ken Hawkins/Flickr)
December 15, 2016
SEATTLE -- Washington state receives nearly $600 million a year from the 1998 Tobacco Master Settlement Agreement, yet it spends less than one percent on smoking prevention and cessation programs - programs for which the money was originally intended.

A new report by a coalition of health-advocacy groups, led by the Campaign for Tobacco-Free Kids, said the Evergreen State spent just $2.3 million to prevent tobacco use last year - a fraction of the nearly $64 million recommended by the Centers for Disease Control and Prevention. But according to Mary McHale, Washington state government relations director with the American Cancer Society's Cancer Action Network, it wasn't always that way.

"Our state used to have one of the most well-funded prevention programs in the nation," McHale said. "But, as has been the case in many states, with the economic downturn a few years ago - and of course, with the McCleary funding case here in Washington - a lot of those funds have been swept into the General Fund."

Every year, tobacco use kills 8,300 Washingtonians and costs the state $2.8 billion in healthcare costs, according to the report. But the state saves $5 in tobacco-related hospitalization expenses for every $1 spent on prevention.

The report said nearly eight percent of high school students in Washington smoke. McHale added that in the next legislative session, her group will be pushing to raise the age for tobacco use to 21 - including for e-cigarettes.

"Raising the age to 21 is one step we can take right now to impact youth tobacco use," McHale said. "And when you look at the fact that you have 96 percent of adult smokers who picked up the habit before the age of 21, it just makes sense to be raising the age."

Smoking-related illnesses remain the No. 1 preventable cause of death in the nation.

Eric Tegethoff, Public News Service - WA