Proportion of ID Students with Debt Ranks in Top Five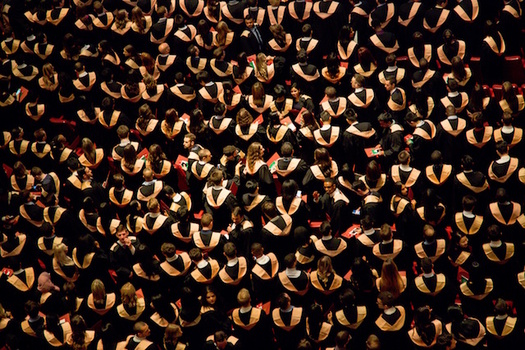 Idaho's class of 2015 ranked third in the country for its proportion of students with debt. (Faustin Tuyambaze/Unsplash)
December 28, 2016
BOISE, Idaho – Idaho students and former students heading into the new year are strapped with debt, and despite political rhetoric on the topic, there doesn't appear to be any sign of relief on the horizon.

According to a new report from the Institute for College Access and Success (TICAS), 71 percent of Gem State students in the class of 2015 are in debt, ranking them third in the country.

Average debt statewide was more than $27,500, noted Debbie Cochrane, vice president of TICAS.

"It's pretty high at most colleges that reported the debt data in Idaho," she said. "In some states, you'll see one or two colleges that are really driving that average up, and in Idaho, there's certainly some differences but all of them are relatively high."

Cochrane added that not all colleges publish data on student debt. The biggest degree-producer in the state – Brigham Young University's Idaho campus in Rexburg – did not make data available and so, isn't included in the report.

Only New Hampshire and South Dakota ranked above Idaho for their proportion of students with debt.

She said student debt has been rising for decades, and the problem is largely caused by a combination of stagnant family wages and the availability of grant aid not keeping up with rising college costs.

"The biggest policy solutions are to, of course, decrease students' need to borrow by providing need-based grant aid to help students who can't afford college classes on their own, get through college without having to borrow or borrow as much," she explained.

The TICAS report also suggests colleges increase transparency about costs and aid and annually notifying students of their loan balance to help inform students about future borrowing choices.