Expert: Start New Year With Less Stress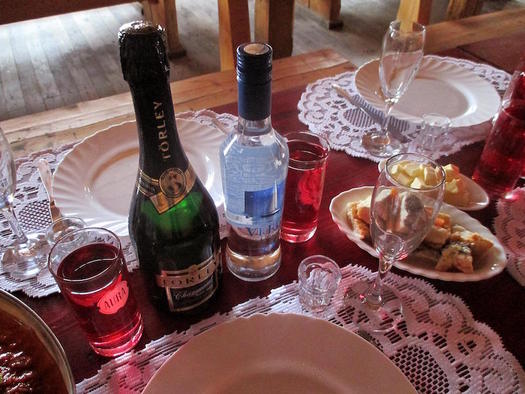 Overindulging during the holidays leaves many feeling sluggish as the new year begins. (maidoR/morguefile)
January 2, 2017
TALLAHASSEE, Fla. — The ball has dropped and all the presents have been unwrapped, but with so much focus on fun over the past few weeks, many Floridians are starting the new year feeling drained. But that feeling doesn't have to linger into 2017.

Dr. A.K. Misra has a few suggestions for staying healthy and stress-free into the new year. First, get your sleep, because you've probably had a few too many late nights recently. Misra warns that the lack of rest eventually has an effect on your body.

"Be it headaches, be it being just slower, having a shorter temper," Misra said. "People should be able to cue in on the signs that we know about ourselves."

He adds that germs spread quickly this time of year, especially with many people returning from travels and spending time in crowded places. He recommends washing hands frequently.

Misra said many people have eaten more than they should over the holidays, and that can add to the problems. To keep energy up in the new year, he recommends eating balanced meals and healthy snacks, rather than relying on caffeine, fast food and lingering holiday treats.

"Because what people do is, they'll 'stress-eat,'" he said. "They'll eat poorly in response to stress. If you're putting bad fuel in, you're going to make this a lot worse."

He said that exercise is key, and getting back into a regular program and even incorporating simple walk breaks throughout the day can help work off any residual holiday stress.


Mona Shand, Public News Service - FL