Report: Police Shootings Higher than Estimated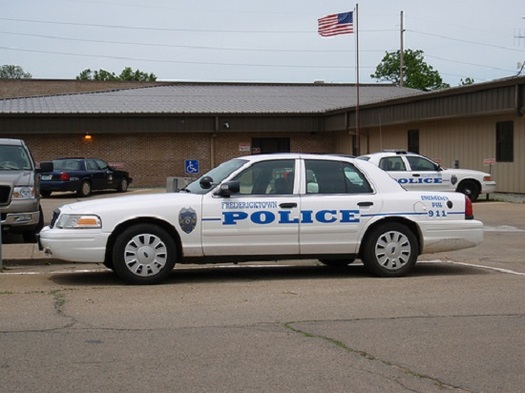 Missouri started out 2017 with a fatal police shooting on Jan. 1. (fredericktownmo.org)
January 9, 2017
SPRINGFIELD, Mo. – On the first day of 2017, there was a fatal police shooting in Missouri.

Police gunfire killed James Lewis, 44, after he allegedly displayed a weapon in a park in North Springfield.

Police officers have the legal authority to take lives, but keeping tabs on how many people are killed each year hasn't been easy.

Brandon Patterson, a staff reporter for Mother Jones, broke down new Department of Justice data and found police-related fatalities in the U.S. are significantly higher than earlier estimates.

"And this new DOJ number is the fullest – I won't say complete because it is an estimate – but the fullest, and likely the most accurate, estimate that we have at this point of how many of these deaths occur every year," Patterson states.

The DOJ estimates 1,900 people died during a police encounter in the 12 months ending in May of 2016.

The Death in Custody Reporting Act passed by Congress in 2000 requires police departments to report deaths, and agencies that don't comply can lose 10 percent of their federal funding.

But Patterson notes Congress only added an enforcement component to the law in 2014.

"Essentially, the number was significantly lower than the new estimate because law enforcement agencies simply were ignoring the reporting mandate because there were no consequences under the old law," he explains.

Patterson says it remains unclear if the reporting act will be enforced after President Barack Obama leaves office.

"Both Trump and his pick for attorney general, Jeff Sessions, have been critical of the Department of Justice's involvement in local policing issues, and have indicated that they would sort of pull back on that under a Trump administration," Patterson states.

The lack of good data got national attention when Michael Brown, an unarmed black teenager, was killed by a police officer in Ferguson in 2014.

The Guardian and The Washington Post newspapers responded by making independent counts, in a process similar to the one adopted by the Justice Department.