President Obama Moves to Make Public Lands More Inclusive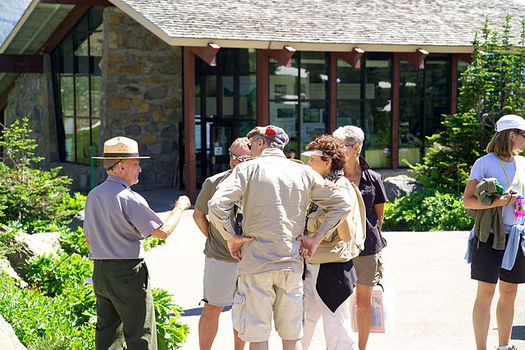 President Obama is calling on public-lands agencies to be more inclusive of America's increasingly diverse population. (AlbertHerring/Wikimedia Commons)
January 13, 2017
DENVER - President Barack Obama has signed a first-ever memorandum to help guide federal agencies as they work to make public lands more inclusive for all Americans.

Jes Ward, executive director of the Colorado-based group cityWILD, pointed to recent efforts in Congress to sell off public lands and argued that, without a broad base of support that goes beyond the traditional "white backpacking crowd," the nation is at risk of losing valuable natural resources.

"So we need to make sure that all people, regardless of their walk of life or their background or their history, feel equally as invested in these public lands," she said, "so we don't run the risk of losing them and losing a big part of our national heritage and pride."

Obama's memorandum asked to ensure that people of all colors and creeds are engaged in the development of future public-lands policies. Under the Antiquities Act, Obama also expanded national monuments in California and Oregon, and named three civil rights-era monuments in the South.

Carolyn Finney, who serves on the National Park System Advisory Board, said the president's actions can help the country move forward by addressing the importance of diversity head on.

"That people are going to have to take risks, that people are going to have to be willing to be uncomfortable, to stretch outside their comfort zone, to engage with stories and/or people and ways of thinking about our public lands that we might not have done, 50 or 100 years ago," Finney said.

Ward said the civil rights-era monuments will help protect America's rich history without shying away from its blemishes and pain.

"Instead of being seen as, 'Oh, that's bad, we want to hide from that history,' seeing them as beacons of resilience and points of growth," she said, "and that those are outdoor activities, too."

It remains unclear if President-elect Donald Trump will use the Antiquities Act to protect future sites. Use of the act has been opposed in the past by his nominee for Interior secretary, U.S. Rep. Ryan Zinke, R-Mont.