Iowa Mayors Elevate Urban Voices in Nation's Capital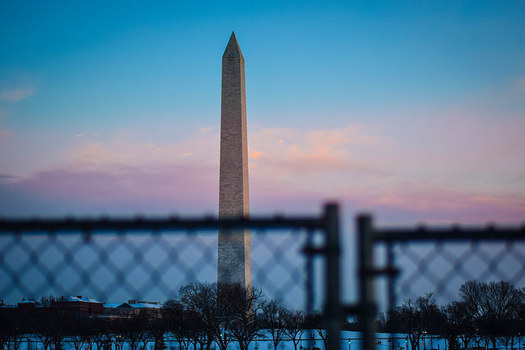 Some Iowa mayors were part of a group that met with congressional leaders and top administration officials this week in Washington. (Matt Popovich/Flickr)
January 19, 2017
WASHINGTON – Some mayors from Iowa are in Washington this week hoping their voices are heard as a new president is sworn into office.

Nearly 300 mayors from across the country are attending the 85th Winter Meeting of the U.S. Conference of Mayors, which wraps up Thursday.

Des Moines Mayor Frank Cownie says the mayors have met with congressional leaders and top administration officials, including Vice President-elect Mike Pence.

Cownie says 85 percent of Americans live in the nation's cities and metro areas, and the group is showing its commitment to improving the health and economy of urban areas.

"The job growth last year, 95 percent of it occurred in urban areas," Cownie states. "So those urban areas are where the growth is going to occur and we need to have an understanding at all levels of government what the needs are in all those places."

At the meeting, mayors discussed some of the biggest challenges cities are facing, including crumbling infrastructure, transportation, public safety and job creation.

The mayors' conference is calling on the new administration to focus on urban issues and ensure all cities are able to prosper.

Cownie says President-elect Donald Trump has talked about the importance of infrastructure such as roads, bridges, hospitals and schools. But Cownie says there also is unseen infrastructure to consider.

"Storm sewers, water, electrical lines that need to be protected and in some cases upgraded or replaced," he points out. "So there's huge amounts of those kinds of things that often people that haven't spent a lot of time at the local government level kind of forget about."

Cownie adds that mayors from Iowa and around the country are ready to work with state and federal leaders to address the challenges facing urban areas. And he notes mayors work for everyone.

"Whether they're Democrats or Republicans, we serve all the people all of the time – not some of the people," he stresses. "I've never asked anybody who called me what party they're in. If they have needs, we try to take care of them."


Mary Kuhlman, Public News Service - IA