Methane Waste Rule Expected to Face a Challenge in Congress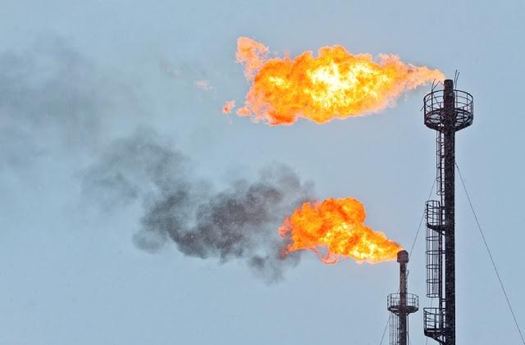 Congress is reportedly planning a vote on reversing the BLM's Methane Waste Rule, which limits venting and flaring at gas wells drilled on public lands. (Environmental Defense Fund)
January 25, 2017
PHOENIX – Conservation and clean-air advocates are concerned about negative effects to the environment - but also to taxpayers - if Congress votes next week to reverse the Bureau of Land Management's Methane Waste Rule.

Lawmakers are expected to vote on whether to eliminate the new rule, which requires oil and gas companies drilling on public land to limit the amount of methane gas they vent or burn off.

Jenny Brandt, environmental program director for the Hispanic Access Foundation, says Arizona may not have a lot of oil and gas production, but the state isn't immune to the pollution.

"There's been a plume of gas the size of Rhode Island over the Four Corners area and so, that's of course, affecting people across state borders," she said. "New Mexico has a lot of oil and gas production; so does Colorado. And that gas doesn't just stay above those states. It's affecting that whole region."

According to Brandt, private companies operating on public lands waste gas valued at $330 million a year, or enough to serve the annual heating and cooking needs of half the state of Arizona.

Industry groups and three states sued the BLM, arguing that the agency overstepped its authority by trying to regulate air quality and requiring costly methane-capture equipment. But last week, a judge ruled that the law could take effect while the litigation plays out.

Brandt's group is encouraging Latino voters in particular to get involved, because their communities are disproportionately affected by the air pollution.

"They have more hospital visits, more missed days at school and work due to asthma attacks," she explained. "We also know that some of the chemicals that come out of oil and gas production have been linked to cancer. And so, we want to stand up for the health of communities and make sure that they're talking to their elected officials."

Brandt says if Congress sidelines the Methane Waste Rule, it would likely prevent similar rules from being passed in the future.
Suzanne Potter, Public News Service - AZ