More Union Busting in Wisconsin?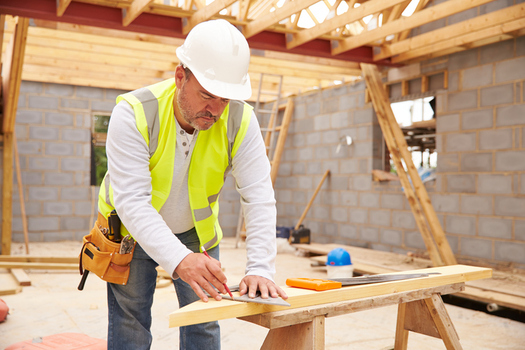 Local governments wouldn't be allowed to use Project Labor Agreements, which mean hiring local union workers, if controversial legislation passes in Wisconsin. (monkeybusinessimages/iStockPhoto)
January 30, 2017
MADISON, Wis. – Until a week or so ago, many in Wisconsin probably didn't know what PLA stands for, but fast-tracked legislation about PLAs – Project Labor Agreements – has put this form of bidding for construction projects in the state spotlight.

PLAs are part of the bidding process that helps ensure construction projects are done on time, on budget, and built with local workers.

Almost always, that means using union labor, but the legislation forbids local governments from using PLAs.

Democratic state Sen. Janis Ringhand says she's one of many who opposes this legislation.

"If they want to have local workers, they should be able to do that," she states. "If they want to hire a local labor union, they should be able to do that. And this basically takes that choice away from local government."

The Republican sponsors of the bill say PLAs force non-union workers to contribute to a union, which they say is prohibited by the state's new "right to work" law.

PLAs are currently being used for projects at Lambeau Field in Green Bay and Miller Park and the new Bucks arena in Milwaukee to name a few.

Assembly Bill 24 is moving rapidly in the Legislature, and could become law as soon as next month.

Ringhand sees it as another carefully planned step to thwart union membership in Wisconsin. At a hearing last week, she said a construction worker who testified called the bill a "union buster."

"He basically said that," she states. "And he stated very clearly – and I don't mind repeating this – his wife is a teacher. She's already been 'busted.' Now they're coming after him as an ironworker and 'busting' him.

"So definitely, there's a plan – and it's very concerning, because you can just follow it, step by step."

Since the passage of Act 10 in Wisconsin in 2011, which outlawed public employee unions, the U.S. Department of Labor says union membership in the state has fallen by 40 percent.

Ringhand and others see the PLA legislation as another step toward eliminating labor unions in Wisconsin.